Similar to Palmpay, Opay, Moniepoint, here's also an article on how to set sms alerts on kuda bank.
As a kuda bank user who has never received an SMS alert from kuda bank or it stopped all of a sudden, this article is meant for you.
In this post, I will walk you through the step-by-step guides on how to set sms alerts on Kuda Bank easily and without stress.
To start receiving sms alerts for every activity being carried out on your kuda bank account, you definitely wouldn't need the assistance of customer care to get it done successfully.
This is the right guide you need to put you through how it's been done. However, before delving into "how to set sms alert on kuda bank app or online portal, kindly go through the information below:
How does SMS alerts work on kuda bank?
If you're interested in knowing how sms alerts work on kuda bank read this brief information;
SMS alerts on Kuda Bank are a super convenient way to keep each account's users informed about any piece of information or updates regarding their kuda accounts.
For instance, whenever a transaction occurs on your account, you will automatically receive an sms alert directly in the phone number which is associated with your Kuda bank account.
One of the benefits of receiving notifications regarding transactions made on your kuda account is to make you security conscious.
A good example is if any suspicious activity is detected on your account, you will immediately be notified and will prompt you to act in time.
Now, let's go into learning how to set SMS alerts on kuda bank easily.
How to set SMS alert on kuda bank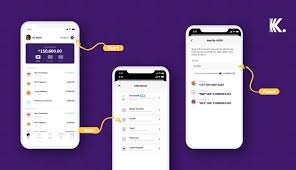 You can set SMS alerts on kuda bank all by yourself if you follow the right guidelines provided right here:
Access Your Kuda Device Settings
To get started on setting an SMS alert on Kuda bank, kindly login with your password and phone number associated with your account and find the device settings on your Kuda Bank device. 
Read: I Forgot my Kuda Bank Password and Pin – How to Reset, Change and Recover Kuda Bank Password and Pin
You can find the settings icon on the home screen. Tap on it to enter the settings menu.
Go to "Notifications"
Once you're in the settings page, scroll down until you find the "Notifications" section. This is where you can manage the notifications for different apps and services on your device.
Tap on the "Notifications" option to continue.
Find the Kuda Mobile App
While you're still on the notifications settings page, you'll see a list of installed apps on your device. 
Look for the Kuda mobile app in this list and tap on it to access its specific notification settings.
Toggle the Notifications Button ON
In the Kuda app's notification settings, you'll find a toggle button labeled "Notifications".
This button controls whether you receive notifications from the Kuda app or not. To enable SMS alerts, all you need to do is to toggle the button to the ON position, usually to the right-hand side.
Once you're done with that, the next thing is to click on the confirmation button and that's all.
Read Also: How to close, deactivate or delete your Fcmb mobile app and internet banking account
The only thing you should do next is to stay informed of notifications.
FAQs on how to set SMS alert on kuda bank
You've learned step-by-step guides on how to set SMS alerts on kuda bank. However, you may still check these frequently asked questions with their respective answers:
How do I borrow money from Kuda Bank?
To borrow money from Kuda Bank, you can explore their loan offerings through the Kuda mobile app. 
Once you are a registered user and have an active Kuda Bank account, you can log in to the app, navigate to the loan section, and follow the instructions provided.
The app will guide you through the loan application process, including providing necessary information, such as the loan amount, repayment terms, and supporting documents.
The approval and disbursement of the loan are subject to Kuda Bank's eligibility criteria and assessment.
How can I login to Kuda Bank?
To login to Kuda Bank, you need to have the Kuda mobile app installed on your device. 
Once installed, open the app and enter your registered mobile phone number and password on the login screen. 
If you are a new user, you may need to complete the registration process first. Follow the instructions on the app to create your account and set a password.
Once logged in, you can access your Kuda Bank account and manage your finances through the app.
What is another name for Kuda Bank?
Kuda Bank is primarily known as "Kuda Bank." However, it is also referred to as "Kuda," which is the name of the bank's digital banking platform. 
Kuda Bank is a digital-only bank that provides banking services through its mobile app and does not have physical branches.
Who is the owner of Kuda Bank?
Kuda Bank was founded by Babs Ogundeyi and Musty Mustapha. 
Babs Ogundeyi is the CEO of Kuda Bank, and Musty Mustapha serves as the Chief Technology Officer (CTO). 
Together, these two men have been instrumental in establishing and growing Kuda Bank into a prominent digital banking platform in Nigeria.
Is Kuda Bank approved by CBN?
Yes, Kuda Bank is approved and regulated by the Central Bank of Nigeria (CBN). 
It operates under a microfinance banking license issued by the CBN, which allows it to provide banking services to customers in Nigeria.