Receiving transaction alerts on Palmpay is crucial and while receiving alerts and notifications on your PalmPay app can be helpful for staying updated on your financial transactions, there may be times when you prefer not to receive them. Whether you want to set, reduce distractions or temporarily disable notifications, this guide is prepared to show you how to set an SMS alert on palmpay app and how to stop receiving alerts on PalmPay without stress.
Without further Ado, let's go explore everything you need to know about how to set an SMS alert on Palmpay and how you can stop it immediately when desired.
How to set SMS alert on Palmpay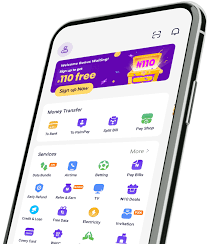 If you are a PalmPay user and want to enable SMS alerts for your transactions, follow this simple step-by-step guide to get started.
Login to your Palmpat account
The very first step in how to set an alert on Palmpay which you need to take is to login.
Open the palmpay app, provide your registered phone number and your password then click login. Once this is done, you will land on the app homepage.
Once you're on the homepage, kindly locate the "ME", it is located in the right-hand section of the app footer.
Click it and you will be redirected immediately.
Go to Settings
While on the redirected page, at the top right corner of the app, click on the settings icon and immediately you will be taken to another page.
Read: How to set SMS alert on Opay account
On this page, scroll down until you see "Notifications". 
Click On "Notifications"
Here, once you've seen the word "Notifications", tap it to toggle it "ON".
Note: If the notifications button for receiving alerts is toggled on, the gear will be on the right side, if not, it will be on the left-hand side.
Once it's toggled "ON", you will start receiving notifications henceforth.
How to stop receiving alerts on Palmpay
To know how to stop receiving alerts on Palmpay, kindly follow the guidelines below:
Open the PalmPay mobile app
Unlock your smartphone and locate the PalmPay app icon, log in with your phone number and pin or fingerprint.
Go to the app settings
The second step on how to stop receiving alerts on palmpay is to go straight to the app settings.
Once the PalmPay app is open, look for the "Me", it's on the right side of the app.
Click it and immediately you'll find yourself on the other part of the app which is familiar to you.
While on this page, all you have to do is to click the settings icon, and when it's opened just scroll down until you see the "Notification" button.
Related: How to Set SMS alert on Kuda Bank
Tap it and when the gear button slides to the left-hand side then you have successfully stopped receiving notifications alerts from Palmpay.
FAQs on how to set sms alert on Palmpay
That's all about how to set sms alert on palmpay. However, you may also check some related frequently asked questions with answers:
How do I activate SMS alert on OPay?
To activate SMS alerts on OPay, follow these steps:
Open the OPay mobile app on your smartphone.
Tap on the "Me" located at the right left corner of the footer page
After you are being redirected to another page, at the top right corner, click on the settings icon.
After that tap on the "SMS alert subscription".
Another page will open, and there you will see options such as Credit alerts, Card transaction alerts, transfer and withdraw alerts, and other alerts.
After you have carefully read the information and agreed, tap on which one you'd want to get an alert for then finally click "SUBSCRIBE NOW".
What is an SMS alert service?
SMS alert service is a feature provided by financial institutions or mobile payment platforms that sends notifications or alerts to users via SMS (Short Message Service). 
These alerts inform users about important activities related to their accounts, such as transaction confirmations, account balances, payment reminders, or security alerts. 
SMS alert services help users stay updated and informed about their financial transactions conveniently through text messages on their mobile phones.
What is the USSD code for PalmPay?
Instead of login into your Palmpay account to carry out transactions, you can definitely make use of their ussd code.
However, the palmpay ussd code is *652#.
How do I get my SMS notification on PalmPay?
To access SMS notifications on PalmPay, follow these steps:
Open the messaging or SMS app on your smartphone. 
This is usually the default app for sending and receiving text messages.
Scroll through your message list to locate the SMS notification from PalmPay.
Tap on the message to view its content, which may include transaction details, account updates, or other relevant information from PalmPay.
You can also swipe down on the notification bar of your smartphone to directly access recent SMS notifications without opening the messaging app.
How do SMS notifications work on PalmPay?
When you enable SMS notifications on PalmPay, the platform will send text messages to your registered phone number to provide real-time updates on your transactions and account activities.
These SMS notifications may include information such as transaction amounts, transaction IDs, account balances, successful or failed transaction confirmations, and promotional offers.
 By receiving SMS notifications, you can stay informed about your PalmPay account and promptly address any concerns or take necessary actions related to your financial activities.
Conclusion
Enabling SMS alerts on PalmPay can greatly enhance your mobile banking experience by providing timely updates and ensuring that you stay informed about your financial activities. 
By following the easy step-by-step guide provided above, you can effortlessly configure SMS alerts for PalmPay on your smartphone. 
Stay in control of your finances and enjoy the added peace of mind that comes with being notified of important transactions via SMS.