Business ideas
Top 10 Profitable Business To Start With 100k In Nigeria 2023
Are you still looking for a business to start in 2023? If yes, here's an article about the top 10 profitable businesses to start with 100k in Nigeria 2023 that you may possibly need to explore today. While 100k (one hundred thousand naira cannot be compared to what it was years back, yet, something tangible can still come from it today.
However, it's crucial you understand this may not work well for every but for those who are determined.
5 Reasons To Start Your Own Business Today
There are many reasons behind taking a step to kick-start your own business, however, below are the common reasons people start their own business, either highly or less profitable.
Some of the reasons are as follows:
To pursue their passion or dream.

Create job opportunities for individuals.

To have the ability to control their time.

For the purpose of becoming financially independent.

To live the life they ever dream of.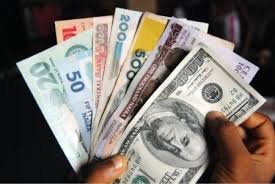 Top 10 Profitable Business To Start With 100k In Nigeria 2023
The mentioned above are the common reasons why people start their own businesses with less or highly profitable.
Ready to explore the top 10 profitable businesses to start with 100k in Nigeria in 2023?
Kindly read on and ensure you read till the end to gain enough insight needed.
1. Farming
The truth behind starting a profitable business lies here. Farming is by far the most profitable business. 
With farming, you have little to lose if you don't allow complacency to overshadow you.
The farming business includes crop farming, livestock farming, etc. 
Most of the farming businesses can actually start with less than 100k in almost any part of the country (Nigeria).
Some Profitable Business To Start With 100k In Nigeria Under Farming
As mentioned earlier, generally, most of the farming business can be started with 100k, yet, there are some we could consider the best among them, they are as follow:
Snail farming

Goat farming

Pepper farming

Poultry farming

Fish farming

Okro farming

Pig farming

Tomato farming

Palm oil farming
The very reason why our fathers and forefathers weren't succeed in this farming business is due to their high level of illiteracy.
Hence, the story had changed because we now have a lot of educated one doing absolutely well in farming.
2. Blogging
The second among the list of top 10 profitable businesses to start with 100k in Nigeria is Blogging.
The rate at which people are becoming successful in blogging isn't small. A lot of people in their youthful age are able to achieve what their parents couldn't achieve in a very short of breath time through blogging, 'why?
It's all because it's a profitable legitimate business.
Starting or becoming a Blogger will definitely require less than 100k if you want to start from scratch.
However, there are many things you need to know and learn when starting a blog.
Blog Start-up Requirements
Website

Time

Contents/Articles

Internet Data Connection

Perseverance

Consistency, etc.
Those six things are the blog start-up basic requirements.
How Much Can You Earn As A Blogger?
This is a question anyone who wants to start a blog must ask, however, it's crucial you understand that some factors will determine how much you will earn e.g your website traffic, monetization type, targeted country, niche, etc.
While some Bloggers earn six figures monthly, yet, there are also some who hardly earn 100 cent, the amount of money you will make will be determined by the factors mentioned above.
3. Phone Charging Business
Phone charging business is a highly profitable business to start with 100k in Nigeria in 2023. 
The negative effects of poor electricity in the country as given space for many people to venture into this business opportunity.
As per what I've seen, there are a lot of people who have become successful in this business (80 percent of them are Hausa). They can be found in every part of the country.
Things Required To Start Phone Charging Business In Nigeria
Mini or very small kiosk.

Chargers and desktop charges

Small generator

Electric Socket, etc. 
All these can be acquired with less than 100k.
This business can earn you nothing less than 100k per month if you're in a good or crowded location.
4. Phone Accessories Business
This is perhaps another outstanding one among the top 10 profitable businesses to start with 100k in Nigeria in 2023.
Starting a profitable business like this in Nigeria does not require much amount, with one hundred thousand nairas, you can start small and turn big. This will require more effort at your end.
Hot Selling Phone Accessories
Below is the list of some of the hot-selling phone accessories you may start with:
Charger

Earpiece

Batteries

USB cable

Memory card

Screen guide

Flash drive

Phone cases

Desktop charger, etc.
All these can be started with as little as 100k.
5. Selling Raw Food
Raw food is known as food stuff that is uncooked, it's a very fast and competitive business. However, despite its highly competitive, it's still a kind of profitable business one can venture into with low capital and make huge profits.
Some of the raw food you can start with 100k or less are as follow:
Rice

Beans

Cassava flakes

Soya beans

Semovita/Semolina,etc.
6. POS Business
POS business is one of the latest business ideas in Nigeria today, in the past few years, there was nothing like the POS business, but what about today?
It's a business that has helped a lot of individuals out of poverty.
There's no location you will get to and wouldn't see a POS agent except it's an undeveloped area.
This business required as little as 50k or more as you don't necessarily need a store or shop before getting started.
7. Mini Laundry Business
Note: you cannot start large-scale laundry business with 100k and that's why it's recommended you start small.
Requirements To Start Laundry Business In Nigeria
Medium size washing machine

Iron

Iron stand

Detergent

Easy water location area, etc.
Those are the basic requirements to start a mini laundry business in Nigeria.
8. Affiliate Marketing
This may and may not necessarily require having a website of your own. Affiliate Marketing has to do with promoting and selling other people's products for a commission.
The earnable commission may vary.
You can become a jumia affiliate marketer by signing up and following the right protocols given.
9. Recharge Card/Data Reselling
The 9th on the list of top 10 profitable businesses in Nigeria 2023 is the recharge card and or data reselling business.
The process entails having the basic requirements e.g capital, knowledge, printer, pin, A4 paper, etc.
Getting all the mentioned requirements will cost less than 100k, once you've gotten all these already you can kickstart your business without a waste of time.
10. Website Design
Lastly on the list of top 10 profitable business to start with 100k in Nigeria today is web design.
The basic requirements are to have the right knowledge, little capital, an internet connection, etc.
However, if you want to go beyond web designing, you can learn how to develop applications as well.
Conclusion
You've just explored the top 10 profitable business to start with 100k in 2023, starting one among these businesses will surely yield good results when done right.