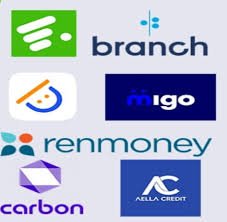 Are you searching for the best loan applications in Nigeria where you can get quick loan with fair interest  and convenient repayment period?
Then read this article because it will cover all you need to know about the best loan apps in Nigeria.
These lending platforms offer quick and instant loans with low interest rate and convenient repayment period. They are also safe and reliable that you can assess loan anywhere and anytime.
THE BEST LOAN APPS IN NIGERIA
Branch
This is a reliable loan app where you can receive loan amount up to N200,000 within 24 hours. You get to repay the loan within 4 to 40 weeks and the interest rate depends on the loan amount and the repayment history of the user.
You don't need collateral to access the loan as all you need is your BVN and phone number.
Carbon
This was formerly called PayLater when it first launched and it offers you loan in minutes. This lending platform offers short-term loans that will help you meet up with immediate expenses.
QuickCheck
This is one of the most popular loan apps among Nigerians and just like the others; it offers loans without collateral and paperwork.
All you will have to do is download the app on Play Store or App Store and apply for a loan. You can assess loan amount from N1,500 to N500,000 with interest rate ranging from 2% to 30% and repayment period of about 90 days to 365 days.
FairMoney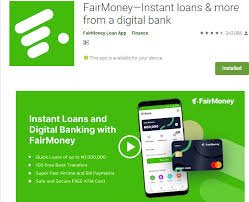 This is an online money application that provides range of loans like single payment loans, payroll loans and installmental loans. You could access loan amount up to N1 million with interest rate ranging between 2.5% to 30% and repayment periods of 60 days to 18 months.
KwikMoney (MIGO)
This is not an app but it is also an easy way to get instant loans as you just need your smartphone and the number you registered with your bank account.
With KwikMoney, you don't need any paperwork or documentation as you get your loan in few minutes. One thing with this lending platform is that when you repay the loan early, you stand a better chance of getting another loan when you apply.
You can visit their website here to process the loan and this doesn't take time provided that you have good internet connection. The money goes straight into your bank account.
It has a repayment period of 14 days to 30 days but if you pay the money before the due date, you will not pay any interest.
Fast Money
This is a reliable loan app that offers instant loans to its users. You could collect loan up to N300,000 without collateral. They offer loans with low interest rate and convenient repayment period. They are fast and reliable when it comes to giving out loans.
AellaCredit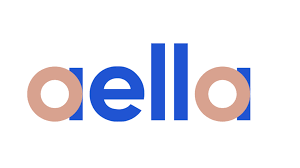 AellaCredit is mainly for employees because it allows them to receive instant loans with a monthly interest of 5% to 20% and the repayment period is within 3 months. This app also offers other financial services like bill payments, affordable insurance services and investments.
This loan app offers loans to salary earners and business owners to meet up with expenses and emergencies. You can get between N100,000 to N4,000,000 loan amount without collateral with a repayment period of at least 18 months.
Salary earners could assess the Payday Loan as it is a quick loan for salary earners.
Frequently Asked Questions(FAQs) 
•Are loan apps registered with CBN?
For those loan apps to be able to open as money lenders, they must be licensed and regulated by the Central Bank of Nigeria.
•Can i apply for a loan without BVN?
No, you can't receive any loan without using your BVN, this is the easiest and safest way for the loan companies to know the loan defaulters and those who pay on time, many users may refuse to pay back if they didnt make use of their BVN
Conclusion
With these loan apps, you can access loans even at the comfort of your home and receive the loan in your bank account; So what are you waiting for? Start your application now.