How to upgrade Sterling Bank account easily (online & offline)
Sterling Bank account upgrading may be seen as the process of moving from a basic or standard bank account to a higher-tier or premium account with additional features and benefits. These upgrades are often offered to Sterling Bank and other commercial and digital banks to their customers based on factors such as account usage, income level, or credit history. 
The upgraded account may come with perks like higher interest rates, lower fees, access to exclusive services, and enhanced customer support.
If you feel there's a need to upgrade your account or you were asked to, this article contains the process you need to follow.
In this article, you will have an awareness of how to upgrade Sterling Bank account easily (online & offline) without hassle.
Why Upgrade Your Sterling Bank Account?
Sterling Bank offers different account tiers, primarily categorized into Tier 1, Tier 2, and Tier 3. 
These tiers come with different kinds of limits on operating balances and transaction amounts. 
If you're looking to remove these limitations and enjoy the flexibility of sending and receiving unlimited amounts of money, upgrading to a Tier 3 account is the solution.
However, before we delve into how to upgrade Sterling Bank account easily online & offline, you need to be knowledgeable of the requirements.
Below are the requirements to upgrade your Sterling Bank account easily in 2023;
Requirements to Upgrade Your Sterling Bank Account
Before you begin the account upgrade process, ensure you have the following documents and information readily available:
Valid Identification: You'll need to provide a valid form of identification, which can include your international passport, voter's card, national ID card, or driver's license.
Proof of Address: Recent utility bills from the last three months, such as your electricity bill (NEPA bill), rent bill, or any other official bill, will be required.
Passport Photograph: Have a recent passport-sized photograph ready.
Signed Form: The bank will provide you with an account upgrade form, which you must fill out accurately and sign by yourself.
Read: How to Upgrade FCMB Bank Account Easily (Online & Offline)
How to upgrade Sterling Bank account easily (online & offline)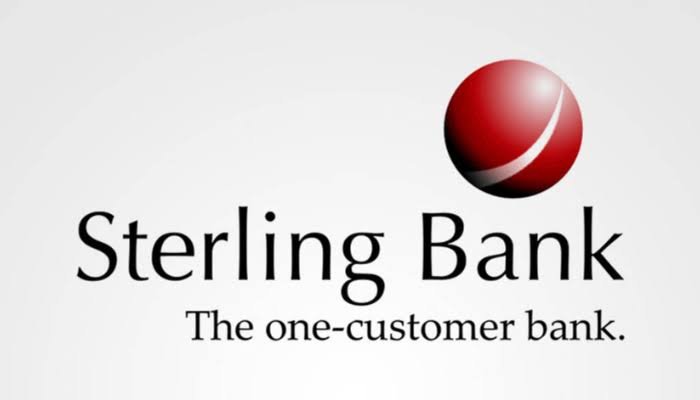 If you prefer the traditional route of upgrading your Sterling bank account offline, follow these steps:
Visit a Sterling Bank Branch: Locate the nearest Sterling Bank branch and head to the customer service desk.
Request an Account Upgrade: Inform the customer service representative that you'd like to upgrade your account. 
They will provide you with the necessary account upgrade form.
Complete the Form: Fill out the account upgrade form with all the required details. This will include your Bank Verification Number (BVN), email address, home address, account number, phone number, and other relevant information.
Submit Your Documents: Along with the completed form, submit the required documents mentioned earlier to the customer service desk.
Wait for Processing: Your upgrade request will be processed by the bank. In some cases, your account should be upgraded in no more than 24 hours.
For the account upgrading offline, unfortunately, there's currently no information on how to upgrade Sterling Bank account easily offline.
Read: How To Upgrade Fidelity Bank Account Easily (Online & Offline)
However, I'll encourage you to follow the process above.
FAQs On How to upgrade Sterling Bank account easily (online & offline) in 2023
Here are some related frequently asked questions on how to upgrade Sterling bank account easily (online & offline) in 2023 with answers:
Can I use my NIN to upgrade my bank account?
Yes, you can use your National Identification Number (NIN) to upgrade your bank account in compliance with the Central Bank of Nigeria's directives.
 The NIN serves as a unique identifier and is linked to your personal information. Many banks, including Sterling Bank, require customers to link their NIN to their bank accounts for various transactions and account upgrades.
How do I increase my Sterling Bank transfer limit?
To increase your transfer limit with Sterling Bank, you may need to upgrade your account to a higher tier. 
Different account tiers come with varying transaction limits. 
Contact your nearest Sterling Bank branch or their customer service for information on the specific account tiers and their associated limits. 
Upgrading to a higher tier account usually involves providing additional documentation and meeting certain criteria.
What is the minimum balance in Sterling Bank?
The minimum balance required in a Sterling Bank account can depend on the type of account you hold. 
Different account types may have different minimum balance requirements. 
How do I activate my Sterling Bank mobile app?
To activate your Sterling Bank mobile app, you can follow these general steps:
Download the official Sterling Bank mobile app from your device's app store (e.g., Google Play Store or Apple App Store).
Open the app and select "Register" or "Sign Up."
Provide the required information, including your account number and personal details.
Create a secure PIN or password for mobile app access.
Follow the app's prompts to complete the registration.
Once registered, you can log in to your Sterling Bank mobile app using your PIN or password.
Can I close my Sterling Bank account myself?
To close your Sterling bank account, you will need to visit the nearest Sterling bank and meet with the bank officer, or the customer care service and explain the reasons why you wanted to close your account. 
The bank officer will help you on the account closure and it should be closed and become inaccessible within 24 hours.