If you're a Sterling bank customer who is interested in getting a loan either with or without collateral then this article is meant for you. In this post, you will learn how to get a loan from Sterling bank in Nigeria having met all the requirements.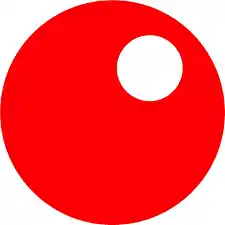 Before diving into the main content, you can quickly check how this bank come into existence.
Brief History Of Sterling Bank
Sterling Bank is a Nigerian commercial bank or financial institution that have their headquartered in Lagos. It was previously known in 1960 as NAL Bank, and later became a public limited liability company in the year 1992.
 It was then renamed NAL Merchant Bank and focused on investment banking services.
In 2006, the bank underwent a major transformation and was rebranded as Sterling Bank, with a focus on retail banking and the small and medium-sized enterprise (SME) market.
Since then, the bank has gotten significant growth, expanding its services and operations throughout Nigeria and beyond.
Related: How To Get A Loan From Heritage Bank Nigeria Limited With Or Without Collateral
Sterling Bank acquired Equitorial Trust Bank, a move that significantly increased its market share and empowered its position as a leading bank in the Nigerian banking industry.
Over the years, Sterling Bank has been recognized for its services, and its commitment to delivering exceptional customer experiences.
The bank has also been involved in various corporate social responsibility initiatives aimed at improving the lives of Nigerians in areas such as education, health, and environmental sustainability.
Today, Sterling bank remains one big the leading commercial banks in Nigeria having over 180 branches across Africa.
Why You May Need To Choose Sterling Bank
Another things this article entails are some of the benefits you'll derive from using or borrowing money from Sterling bank.
Below are some of the benefits:
Competitive Interest Rates
On any of the Sterling bank loan type, Sterling bank promises a low competitive interest rates, this simply means that you can get a loan at a lower cost compared to other financial institution.
Flexible Repayment
Another benefit you may derive from borrowing money from Sterling bank is because of their flexible loan repayment option. 
Sterling bank gives borrowers the freedom to choose a repayment plan that suits their financial situation. You can choose to repay your loan over a period of up to 48 months, depending on the loan type.
Faster Loan Disbursement
With Sterling bank, you need nothing to worry about when it comes to loan disbursement. They have a fast and efficient loan approval and disbursement process. This is a lot beneficial when money is urgently needed.
Wide Range Of Loan Services
Their loan type is not limited to one or two, instead, they offer different types of loan like other bank and you have the opportunity to choose whichever you prefer.
Sterling Bank Loan Types
Sterling Bank offers different loan types to cater to the diverse financial needs of its customers. However, some of the loan types offered by Sterling Bank include:
Personal Loan
This type of loan is specifically designed to help borrowers meet their personal financial needs, such as education, medical expenses, home improvement, travel etc.
Business Loans 
Sterling bank business loans is meant for helping entrepreneurs and businesses finance their operations, purchase equipment, expand their businesses, or take advantage of business around them.
Asset Finance
This loan is primarily designed to help people and businesses finance the purchase of assets such as land, buildings, vehicles, tools, equipment, and machinery.
Mortgage Loans
Another mortgage bank loan type is mortgage loans, it is aimed at helping individuals and families purchase or build their dream homes.
Agriculture Loans
If you're into farming, Sterling Bank offers agriculture loans to help farmers like you finance your operations, purchase farm inputs and expands your farming business.
To apply for a loan from Sterling Bank, the following requirements must be met:
Sterling Bank Loan Requirements
For you to be eligible for a Sterling bank loan, you must be able to meet the following requirements:
You must complete a loan application form.

You must provide a valid means of identification, e.g National Identity Card, International Passport, Voter's Card or Driver's License.

You must provide your proof of income, e.g a recent payslip, bank statement, or tax clearance certificate.

Collateral, such as landed property, vehicles, or other assets, may be required for some loan types. Note, it isn't required for all types of loans.
Sterling Bank Loan Interest Rate
The Sterling bank loan interest rate varies depending on the type of loan, loan amount, repayment period, and your creditworthiness.
How To Get A Loan From Sterling Bank In Nigeria With Or Without Collateral
Below are the steps on how to get a loan from Sterling bank with or without collateral.
Choose the loan type

Meet all the Sterling bank loan requirements stated above

Submit your loan application to the bank branch near you.

Wait for loan review, the loan review typically take 48 hours but in some cases, it may be longer than that

If your loan is approved or not you will get a reply after the final review.
Frequently Asked Questions On How To Get A Loan From Sterling Bank In Nigeria With Or Without Collateral
The frequently asked questions pertaining to how to get a loan from Sterling bank in Nigeria include the following:
How do I open an account with Sterling bank in Nigeria?
Opening an account with this bank is simple, all you need is to visit any sterling bank branch near you with valid means of identification, passport, proof of address etc.
How do I check my sterling bank account balance?
You can always check your Sterling Bank account balance by using the Sterling bank USSD code (*822#) or check through their money app.
How can I get sterling bank debit card?
To get a debit card from Sterling Bank, you can request one when opening an account, or by visiting any of the bank's branches.
However, for you to get this debit card, you need to pay or have a certain amount in your account, I can't name the price because it varies from bank to bank.
How do I contact sterling bank customer care service?
You can get in touch with them by calling 01-4484481-5 or sending an email to customercare@sterlingbankng.com.