Unity Bank is another Nigeria reputable financial institution that provides loans and banking services to individuals, small businesses, and large corporations.
History of Unity Bank In Nigeria
Unity bank was founded on August 1, 2006, following the merger of nine banking companies in Nigeria. The nine banks can be seen below:
Liberty Bank

1 First Interstate Bank Plc

Centre-Point Bank Plc

Tropical Commercial Bank Plc

Intercity Bank Plc

Societe Bancaire Nigeria Ltd

Bank of the North

New African Trust Bank Plc

Liberty Bank Plc

NNB International Bank Plc etc.
The merger was part of the Nigerian government's banking consolidation policy, with the aim to create larger and stronger banks that could compete effectively in the global financial market. 
Unity Bank was one of the largest mergers that took place under the consolidation policy.
After the merger, Unity Bank became one of the largest banks in Nigeria that strongly focused on agriculture and rural development. 
The bank's strategy was to leverage its extensive branch network and technology to provide banking services to customers in rural areas.
However, In 2014, Unity Bank announced its plans to raise capital through a private placement and public offer in order to strengthen its capital base and meet regulatory requirements. 
Today, Unity Bank continues to be one of the reputable banks in Nigeria, with a focus on providing innovative financial solutions to its customers individually.
One of the features of Unity bank is to borrow customers' loans which are aimed at helping them grow their businesses and or meet the state of emergency.
With that being said, we can say Unity bank is worth banking with.
So in this article, I will give you insight on how to get a loan from Unity bank including their loan requirements, interest rate, and the loan repayment period.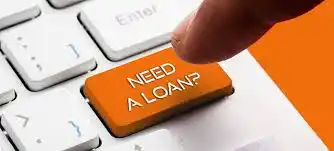 Unity Bank Loan Types
Unity bank is like other commercial banks in Nigeria, they offer various types of loans to meet the needs of their customers in the country.
Below, I've written the different types of Unity bank loans, you should know, kindly check now:
Personal Loans
The Unity bank personal loans are loans that may be used for a variety of purposes, such as paying for emergency or unexpected expenses, consolidating debt, or making a major purchase online or offline.
Business Loans
Unity bank also offers business loans that include term loans, lines of credit,  and commercial real estate loans, to help small and medium-sized business owners start and or grow their businesses individually.
Mortgages Loan
This loan type is also common with other commercial banks in Nigeria. The offers jumbo loans, mortgage options, adjustable rates, and fixed rate mortgages.
Auto Loans
This loan type is meant for the procurement of vehicles. This vehicle can be either for business or personal use.
However, it's important you have a legit source of income before this loan can be given to you.
Home Equity Loans & Lines Of Credit
This loan type is also offered by the majority of commercial banks but the name isn't similar to this "home equity loans & lines of credit. This loan is designed primarily to allow homeowners to borrow against the equity in their homes.
Unity Bank Loan Eligibility & Requirements
Unity Bank is just like many other banks in Nigeria, they also offer a variety of loan products to individuals and businesses in Nigeria.
Related: How To Get A Loan From Standard Chartered Bank Nigeria Limited With Or Without Collateral
So below are the requirements for a Unity bank loan.
Proof of identity (National ID, Driver's License, or International Passport)
Proof of address (utility bill or tenancy agreement)

Bank statements for the last six months

Your proof of income (salary or business income) must be provided.

You will be required to complete your loan application form.
How To Get A Loan From Unity Bank In Nigeria With Or Without Collateral
I would have recommended simply applying through the Unity Mobile Banking App but there are different loan types offered by Unity bank and most of the loans will require you to visit any of their branches with the necessary documents, fill out a form and wait for the final review.
The result can either be approved or disapproved.
Frequently Asked On How To Get A Loan From Unity Bank With Or Without Collateral
This topic about how to get a loan from Unity bank is aimed at putting you through how you can successfully get it done.
However, if you still have some questions, you may find answers to them below;
What Is Unity Bank?
Unity Bank is known as a commercial bank that provides a wide range of financial services to individuals and businesses in Nigeria.
The bank has been in operation for over 30 years having its headquarters in Clinton, New Jersey.
What Type of Services Does This Unity Bank Offer?
If you carefully read this article, you must have come across the types of services they offered. Part of the services Unity Bank Offers is online banking, savings, and investment including loan service.
How Do I Open An Account With Unity Bank?
You can simply open a unity bank account online. Better still, you will need to visit any Unity bank branch near you to activate your account.
Does Unity Bank Charge Transfer Fees?
This is why every banking industry dies.
It's even considered one of the major ways banks make their money.
So you should expect whenever you want to make a transfer you will be charged a fee.
Does Unity Bank Offer Offer Mobile Banking?
Yes, in this digital world, all banks are quick to upgrade their system.
You can always find the Unity bank mobile banking app on all app downloading stores e.g Google play store, apple store, palm store and a lot more.
To use the Unity bank mobile app kindly download the app and follow the procedures to register on the app.
Does Unity Bank Offers Loan?
Yes, Unity Bank offer loan services. This article is simply about how to get a loan from Unity bank with or without collateral in 2023 so this shows they seamlessly offer Loans to their prospective customers.
The loan types have been analyzed earlier.
Is Unity Bank Available In Every Part Of Nigeria?
Yes, Unity bank is available and you can find their branches everywhere in Nigeria.