How To Upgrade Fidelity Bank Account Easily (Online & Offline)
Opening a bank account with Fidelity Bank is quite an easy process, but in the long run, you might find it more beneficial to upgrade your account to enjoy more services and enhanced features. 
Fidelity Bank offers various account types to ensure they meet individual customer needs, and upgrading your account can grant you access to additional benefits and higher transaction limits. 
In this blog post, I will practically show you how to upgrade Fidelity Bank account easily online and offline so that you can experience more convenience while banking with Fidelity.
Why do you need to upgrade your account?
It's certain and common among all Nigerian banks that when you first open a Bank account, it often comes with certain limitations and restrictions, particularly regarding transaction limits and available services. 
However, upgrading your account to a higher-tier account will surely get rid of these restrictions, allowing you to access a wider range of services and conduct transactions with increased flexibility.
That being said, you cannot upgrade your account without having to meet certain requirements. Some requirements must be met before the bank can proceed to upgrade your account.
Requirements to Upgrade Your Fidelity Bank Account
Before you kickstart your account upgrading process, it's essential for you to gather the necessary documentation and information. 
Below are are the simple and common requirements to upgrade your fidelity bank account without hassle:
Provision Of AValid Identification: Firstly, you will need to provide a valid form of identification, such as an international passport, voter's card, national ID card, or driver's license.
Address Verification: The second thing is  "Address Verification". Fidelity Bank may require proof of your current address, often in the form of utility bills (e.g., electricity or water bills) or a recent rent receipt.
Proof Of Your Income Flow: Depending on the account type, you might need to provide income-related documents such as payslips or tax returns.
Account Activation: You'll need to ensure that your Fidelity Bank account is active and in good standing.
Do you meet the requirements?
If it's true, let's continue…
How To Upgrade Fidelity Bank Account Easily Online & Offline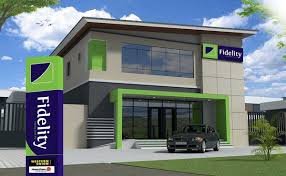 In this step, everything you need to know regarding how to upgrade your fidelity bank account offline & online can be found here:
How To Upgrade Fidelity Bank Account Easily Offline
Firstly, let me begin by showing you how to upgrade fidelity bank easily offline before proceeding to the second option.
Below is everything you need to know:
Visit Your Nearest Fidelity Bank Branch: You need to locate the Fidelity Bank branch nearest to you and visit their premises.
Inform the Bank Staff: Once you get to the bank, kindly approach a bank representative or head to the customer service desk and inform them that you want to upgrade your Fidelity Bank account.
Provide Documentation: The bank representative will ask you to provide the necessary documentation and verify that you meet the criteria for the upgrade.
Complete the Upgrade Form: Fill out an upgrade form with your details, which may include your account number, identification information, and desired account type.
Verification and Approval: The bank will review your documentation and upgrade request. 
Once approved, your account should be upgraded, granting you access to the benefits of the higher-tier account.
How To Upgrade Fidelity Bank Account Easily Online
Unfortunately, Fidelity Bank often requires account upgrades to be conducted in person at a branch. 
Read: How To Upgrade Access Bank Account Easily Online And Offline
This means the bank does not provide options for customers to upgrade their account online except by visiting the nearest bank.
FAQs On How To Upgrade Fidelity Bank Account Easily Online & Offline
Here are some frequently asked questions on how to upgrade a fidelity bank account easily online & offline with answers:
How do I activate my Fidelity Bank account online?
To activate your Fidelity Bank account online, you will need to visit the bank's official website or use their mobile banking app. 
Follow the registration or activation process provided, which often includes verifying your identity and creating login credentials.
What is the maximum amount in a Fidelity savings account?
Currently, the maximum amount for a savings account is N4,000,000.
What is the new code for Fidelity Bank USSD?
The USSD code for Fidelity Bank is *770#. This code allows customers to access various banking services using their mobile phones.
What is the code for online banking with Fidelity? 
The code for accessing online banking services through your mobile phone with Fidelity Bank is *770#.
What is the online banking code?
The online banking code refers to the USSD code or mobile banking shortcode provided by your bank.
In the case of Fidelity Bank, it is *770#.
How do I get OTP for Fidelity Bank?
You can get a One-Time Password (OTP) for Fidelity Bank through various methods, including SMS, email, or via the Fidelity Bank mobile app. 
To receive an OTP, initiate a transaction or request one through the appropriate channel, and it will be sent to your registered contact information for authentication. 
Make sure your contact details are up to date with the bank.
Can I open a Fidelity Bank account online?
Yes, individuals can seamlessly open a Fidelity bank account online without hassle.
However, not everyone have the idea of opening Fidelity bank account, therefore individuals may be recommended to visit the bank if they don't have the wealth of ideas to successfully get their accounts opened online.