Finance apps
How To Upgrade Your Moniepoint Account Easily in 2023
If you're a Moniepoint user, you might be wondering how to upgrade your account for additional features and increased capabilities. Worry not again! Upgrading your Moniepoint account is quite simpler than you think, and in this guide, I'll show you everything you need to know about how to upgrade your Moniepoint account easily.
Why upgrade your Moniepoint account?
Upgrading your Moniepoint account, similar to upgrading other financial accounts, offers several benefits and advantages:
Higher Transaction Limits: Upgrading your Moniepoint account often comes with increased transaction limits. 
This means you can process more significant financial transactions, which is essential if you're conducting a high volume of transactions or handling larger amounts of money.
Enhanced Services: Upgraded accounts usually have access to more advanced features and services. 
This may include the ability to perform a wider range of financial transactions, access to additional payment methods, and improved customer support options.
Increased Credibility: An upgraded Moniepoint account may be viewed as more credible by both customers and partners. 
This can be particularly important if you're using Moniepoint for business purposes, as it can instill confidence in your clients and collaborators.
Business Expansion: If you're a business owner or merchant, upgrading your Moniepoint account can enable you to expand your operations. 
You'll have the capacity to handle more significant sales volumes and reach a broader customer base.
Security Features: Upgraded accounts often come with additional security features and options. 
These measures can help protect your account from unauthorized access and fraudulent activities, enhancing the safety of your funds.
Compliance with Regulations: Depending on the region and the specific financial services you provide, upgrading your Moniepoint account may be necessary to comply with regulatory requirements. This ensures that you're operating within the legal framework.
Better Customer Support: Upgraded account holders may receive priority customer support, leading to faster issue resolution and a more seamless user experience.
How To Upgrade Your Moniepoint Account Easily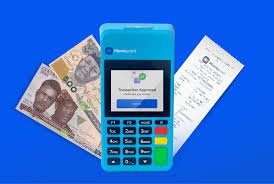 Here are steps on how to upgrade your moniepoint account easily:
Open Your Moniepoint App
First things first, ensure you have your Moniepoint app installed on your device. 
If you haven't already, download it from your app store and sign in using your credentials. 
Once you're in, you'll find yourself on the Moniepoint dashboard.
 Locate the Upgrade Option
On your dashboard, look for the "Upgrade" option. This is your gateway to enhancing your Moniepoint account.
Tap "Upgrade
"
Tap on the "Upgrade" option to kickstart the upgrade process.
Read: How To Upgrade Your Kuda Bank Account Easily
Select Your Identification Document
You'll need to choose the type of identification (ID) document you possess. Moniepoint accepts various forms of identification, such as National ID cards, Driver's Licenses, and International Passports.
Enter Your ID Number
Once you've selected your ID type, you'll need to input your ID number. Double-check that the information you provide is accurate.
Upload a Photo of Your ID
To verify your identity, Moniepoint will require you to upload a clear photo of your selected ID document. 
Make sure the image is legible and contains all the necessary details.
Submit Your Request
After uploading your ID photo, submit your upgrade request. 
Moniepoint will review your submission to ensure it meets their requirements.
Wait for Confirmation
Moniepoint will review your upgrade request and  provide confirmation within a short time frame.
Be patient, and keep an eye on your notifications.
Read Also: How to upgrade Alat by Wema Bank account easily (Online & Offline)
Once your account upgrade is approved, you'll gain access to additional features and capabilities offered by Moniepoint. These will include higher transaction limits, extended services, and more, depending on your account type.
FAQs On How To Upgrade Your Moniepoint Account Easily In 2023
I have provided answers to some frequently asked questions related to how to upgrade your moniepoint account easily in 2023 with answers:
How do I upgrade my Moniepoint KYC?
To upgrade your Moniepoint KYC (Know Your Customer) status, follow these steps:
Open your Moniepoint app.

Go to the "Upgrade" section.

Select the type of identification (ID) document you have.

Enter your ID number and upload a clear photo of the ID.

Submit your request.

Moniepoint will review your submission and notify you once the upgrade is approved.
What is the limit for Moniepoint Tier 1?
The limit for Moniepoint Tier 1 is N500,000. 
This means that users with Tier 1 accounts have a maximum transaction limit of N500,000.
Which bank owns Moniepoint PoS?
Moniepoint PoS is owned by Moniepoint, a fintech company. It is not directly affiliated with any traditional bank but operates as a payment service provider.
How much is the limit of Moniepoint?
Moniepoint's transaction limits may depend on your account tier. For Tier 1, the limit is N500,000, while higher tiers may have increased limits. 
Check your account type and verify with Moniepoint for specific details.
How much does Moniepoint charge for 200,000?
Moniepoint charges a flat rate of N100 on withdrawals above N20,000. 
So, if you withdraw N200,000, the withdrawal fee would be N100.
What is the maximum transfer on Moniepoint POS?
The maximum transfer limit on Moniepoint POS is usually N500,000 per day. 
This means that you can transfer up to N500,000 in a single day using the Moniepoint POS service.
Can I borrow money from Moniepoint?
Yes, registered users can access moniepoint loan. To get a loan from moniepoint, you need to download the app from the Google Play Store or Apple app store and installed it.
After that, create an account and follow the prompts to apply for a loan.