Business ideas
Profitable Business Ideas for Housewives in Nigeria in 2023
Lucrative Business Ideas for Housewives and Stay-at-Home Moms in Nigeria
Many housewives in Nigeria possess immense potential to establish and manage successful businesses while maintaining a work-life balance. You can also become one of those women that have the potential of establishing a successful business and offer yourself financial independence and empowerment. In this article, I will suggest some profitable business ideas for housewives in Nigeria and if truly you want to become financially independent, you may have to plan on setting up any of these businesses.
To gain full insight into what this article entails, please ensure you read till the very end.
List of Profitable Business Ideas for Housewives in Nigeria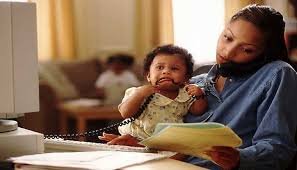 Homemade Food Business
On the profitable business ideas for housewives in Nigeria, we have a "Homemade food business".
Starting a small catering service or selling home-cooked meals can be a lucrative venture for housewives in Nigeria.
Nigerians love delicious homemade food, and if you have the right marketing and unique recipes, as a housewife, you can cater to local customers and corporate clients alike. 
You can offer a diverse menu that includes traditional dishes and unique specialties that can help you stand out in the competitive food industry.
Fashion Boutique
Believe or leave it, the fashion boutique business is a very lucrative business and one of the most profitable business ideas for housewives in Nigeria in 2023.
As a housewife, you can open a fashion boutique that caters to women's clothing, accessories, or children's wear. 
Nigeria has a diverse culture and fashion trends provide opportunities to curate stylish collections and meet the fashion needs of the local community. 
Investing in high-quality clothing and creating a welcoming attraction to a loyal customer base.
Event Planning
Most women have ventured into event planning so what are you waiting for?
Unfortunately, this may not be for every housewife but specifically for housewives who have organizational skills and can establish an event planning business. From weddings to corporate gatherings, the demand for expert event planners is high in Nigeria. 
Offering comprehensive event management services, including venue selection, catering, and entertainment, can ensure success in this venture.
Online Retail Store
With the rise of e-commerce, setting up an online retail store is a smart idea for housewives in Nigeria. 
They can sell a wide range of products, from beauty and cosmetics to handmade crafts, reaching a broader customer base beyond their local area without living the comfort of their homes.
To promote the business, they can make use of social media and digital marketing to drive sales.
Daycare Services
On the list of profitable business ideas for housewives in Nigeria, today is the provision of "Day Care Services".
Housewives can offer safe and reliable daycare services, catering to the increasing number of working parents in Nigeria. 
Creating a nurturing and stimulating environment for children can help build trust with parents and establish a reputable daycare center.
Beauty Salon
If you're a housewife with a passion for beauty and wellness, starting a beauty salon can be a rewarding business idea to venture into in Nigeria.
Offering services like hair styling, skincare, and makeup can attract a steady stream of clients, including brides-to-be and individuals attending special events.
Interior Decorating
As a housewife with an eye for design can start an interior decorating service.
You can absolutely help individuals transform their living spaces into aesthetically pleasing environments by offering personalized design solutions and collaborating with local suppliers that can set their businesses apart.
Personalized Gifts
Another lucrative business idea for housewives in Nigeria today is venturing into "Personalized Gifting".
Read: 10 Factors Affecting Entrepreneurship In Nigeria Today
If you are a stay-at-home mom, this is more advantageous to you.
Handmade or customized gifts are always appreciated, making it an ideal business idea for creative you. 
You can create personalized items like mugs, photo frames, and handicrafts for special occasions and events, offering a personal touch to each gift.
You can advertise it for free on free classified ads platforms like jiji, olist, etc. or via your social handles and with word of mouth.
Blogging
One of the list of top profitable business ideas for housewives in Nigeria in 2023 is blogging.
If you're a housewife with a flair for writing and a passion for a particular niche, you can definitely start a blog. 
Whether it's about parenting, cooking, fashion, or travel, blogging can lead to earning through advertisements and sponsorships once you build a significant readership either through SEO, email marketing or any means of getting real readers.
Tutoring
Tutoring is one of the best ways housewives can make money either online or offline.
Tutoring services for school subjects or specialized skills like music, art, or coding are in demand. 
As a housewife with expertise in these areas can definitely provide valuable tutoring to students, contributing to their academic success and personal growth.
FAQs On Profitable Business Ideas for Housewives in Nigeria
Here are some related frequently asked questions on Profitable Business Ideas for Housewives in Nigeria with answers:
What is the best business to start for a housewife?
The best business to start for a housewife depends on her interests, skills, and available resources. 
Some of the most popular and profitable business ideas for housewives in Nigeria include those mentioned earlier in this article and a lot more.
What can a lady sell to make money in Nigeria?
Ladies in Nigeria have a wide range of products they can sell to make money. Some profitable options include:
Beauty and Skincare Products: Selling beauty products like makeup, skincare items, and hair extensions.
Fashion Accessories: Offering trendy fashion accessories like jewelry, handbags, and scarves.
Clothing: Selling women's clothing, including traditional and contemporary designs.
Handmade Crafts: Creating and selling handmade crafts, artwork, and home décor.
Home and Kitchen Essentials: Selling practical and decorative items for the home and kitchen.
Baby and Kids' Products: Offering a variety of products for babies and children, including clothing, toys, and accessories.
What kind of business can I do from home in Nigeria?
Several home-based business ideas are suitable for entrepreneurs in Nigeria. These businesses require minimal capital and can be operated from the comfort of one's home. Some home-based business ideas include:
Online Retail: Starting an e-commerce store to sell products online.
Content Creation: Providing content creation services, such as writing, graphic design, or video editing.
Dropshipping: Partnering with suppliers to sell products without holding inventory.
Virtual Assistance: Offering virtual assistance services to businesses and professionals.
Online Tutoring: Providing online tutoring in various subjects or skills.
Social Media Management: Managing social media accounts for businesses and brands.
Affiliate Marketing: Earning commissions by promoting products and services through affiliate programs.