Business ideas
Profitable Manufacturing Business Ideas In Nigeria 2023
Profitable Manufacturing Business Ideas In Nigeria in 2023
The manufacturing industry in Nigeria, Africa, and many other parts of the world is an untapped goldmine that holds vast potential for growth and development. 
The manufacturing sector has shown promising progress in certain areas, such as food and beverages, textiles, and cement. However, there are still numerous opportunities to be explored in other segments of the industry.
In this article, I explained how the lack of access to the needed capital has traditionally been a major obstacle to the rise of manufacturing businesses. But the good news is that there are plenty of cost-effective manufacturing opportunities that entrepreneurs can start.
If you're looking to venture into the manufacturing sector without breaking the bank, I have provided a comprehensive guide on the list of profitable manufacturing business ideas in Nigeria in 2023. 
Let's explore it now!
List of Profitable Manufacturing Business Ideas In Nigeria in 2023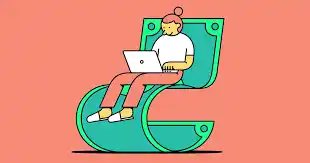 Below is everything to know about profitable manufacturing business ideas in Nigeria in 2023:
Pure Water Production Business
Pure water, sold in sachets and bottles, is a signature business in Nigeria and neighboring countries. 
Despite requiring manufacturing equipment and licensing, pure water production enjoys massive patronage. Millions of people are employed in this thriving business.
This is one of the businesses that require huge capital to start because of the tools and equipment needed to kickstart.
Liquid Soap Production Business
Liquid soap is preferred for its affordability and skin-friendly nature. 
It finds use in basic cleaning tasks like dishwashing and mopping. 
The production of liquid soap requires minimal capital and can be done from home. 
The soap can then be distributed to vendors, supermarkets, and local shops.
Basket Weaving Business
Basket weaving is also one of the most profitable manufacturing business ideas in Nigeria in 2023. 
Unfortunately, this business idea has been underrated.
 Baskets are in demand in supermarkets, markets, and for decorative purposes during traditional festivals. 
By tapping into this market, you as an entrepreneur can establish a profitable venture with minimal initial investment.
Tie and Dye Business
Tie and dye, locally known as Adire in Nigeria, has experienced a resurgence in the fashion industry. 
It is used not only for wrapper production but also for creating unique designs on shirts, trousers, and cardigans. Entrepreneurs can either learn the craft themselves or employ trained tie and dye makers to produce eye-catching designs.
Shoe Making Business
Shoe making business is another underrated but one of the best and most profitable manufacturing business ideas in Nigeria today.
It is a lucrative venture in the fashion sector of the manufacturing industry. 
While it requires training to acquire the necessary skills, once mastered, you can start the shoe-making business with relatively little capital.
Garri Processing Business
On the list of most profitable manufacturing business ideas in Nigeria, garri processing is also not excluded.
Garri is well known for being a staple food made from cassava. It has millions of daily patronage all over the country.
Entrepreneurs with cassava farms can consider processing harvested cassava into garri. 
Alternatively, those without farms can network with cassava farmers for a steady supply. 
Garri's demand is significant, and it is a product that practically sells itself, minimizing the need for an extensive marketing strategy.
Bead Making Business
Beads have gained popularity as fashion and decorative items across Nigeria and Africa. 
They are widely used in traditional events and festivals. 
Entrepreneurs with creativity and craftsmanship can build a successful business by making and selling beads. Building a digital presence and branding the business can expand its reach and customer base.
Hibiscus Drink Production Business
:
Hibiscus drink, commonly known as zobo in Nigeria, is a popular beverage. 
Starting a hibiscus drink production business requires minimal capital and is open to everyone, irrespective of available funds or gender. 
You can start small and witness rapid growth with proper distribution strategies.
As said earlier, you don't need much funds before you can successfully dive into this business.
Coconut Oil Production Business
One of the most lucrative manufacturing business ideas in Nigeria is the production of coconut oil.
Coconut oil has multiple uses in various industries, including food and skincare.
If you're thinking of starting a business before this year runs out, you can start a coconut oil production business with low capital and distribute the product to the right market for maximum yield.
Notebook Production Business
Lastly, notebook production is never excluded from the list of profitable manufacturing business ideas in Nigeria today.
We all know notebooks are essential items for students and non-students alike. If you're an entrepreneur, you can establish a successful notebook production business by distributing your products to bookstores, schools, and campuses.
If you can meet the required start-up capital, you may have to venture into it.
FAQs On Profitable Manufacturing Business Ideas In Nigeria in 2023
Here are some frequently asked questions related to the topic:
What can I manufacture and sell in Nigeria?
In Nigeria, you can manufacture and sell a wide range of products. Some popular options include food and beverages, textiles and garments, household goods, electronics, and agricultural products.
What is the easiest thing to manufacture?
The easiest thing to manufacture can vary depending on your skills and resources. Simple products like handmade crafts, soap, or certain food items might be good starting points.
What is the most in-demand manufacturing?
The most in-demand manufacturing products often include electronics, pharmaceuticals, renewable energy products, and personal protective equipment (PPE) in response to global trends and needs.
What type of manufacturing is most profitable?
The type of manufacturing that is most profitable has been specified in this article and in addition, industries like technology, pharmaceuticals, and luxury goods often have higher profit margins.
However, success also depends on various factors, such as market demand, competition, and efficiency in production.