What Business Can I Start With 5k In Nigeria? 
Are you anxious about starting a business with the little you have before this year runs out? If Yes, you're about to take a bold step.
Starting a business with just N5,000 in Nigeria can be challenging, but it's not impossible. 
The mindset of impossibility has made many shun the idea of kick-starting with the little and consequently, they haven't gone beyond where they have always been.
Another reason why some individuals shun the idea of starting a business is the fear of failure but unfortunately, they forget that "Failure is part of progress". Failing shows you're taking a step!
Have you determined to start a business with the little you have today?
If your answer is yes then you have landed on the right page. In this article, I have provided an answer to the question "What business can I start with 5k in Nigeria".
what business can I start with 5k in Nigeria in 2023? Answers have been provided below, kindly explore them now:
List of Lucrative Businesses You Can Start With 5k In Nigeria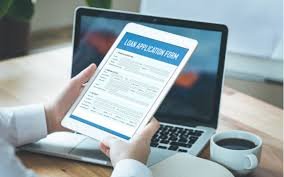 Here is a comprehensive guide and answers to the question "What business can I start with 5k in Nigeria":
Street Food Vending
The first answer to the question "What business can I start with 5k in Nigeria" is starting as a street food vendor".
Although, starting a business with N5,000 can be challenging but it can actually do something, not just something but many things. 
Nigerian street food is popular and always in demand. If you have N5,000 at hand, you can start a small food cart selling either cooked food or snacks like puff-puff, chin chin, or boli (roasted plantains). 
Buy ingredients in bulk, maintain hygiene standards, and find a strategic location to attract customers.
Believe or leave it, you can make N1,500+ daily.
Mobile Phone Accessories
I know this will sound unbelievable but it works. I have someone who is a living example near me.
You can do the same by buying popular mobile phone accessories like phone cases, screen protectors, and chargers in bulk and selling them at kiosks or small stalls in busy areas or markets.
With over 200 million of Nigeria's population, there is the possibility of getting faster sales if you yourself a space on a busy roadside.
Blogging
Blogging is also an answer to the question "What business can I start with 5k in Nigeria". Whether you are a student, a house, or a person who is fond of writing, you can start a blog that makes millions with just N5,000. 
However, there are certain things that you must be knowledgeable of if you need to venture into this kind of business e.g. SEO etc.
Read: Best Cities And Towns In Europe To Start A Business With Little Capital And Earn Huge Profit in 2023
With N5,000, you can get yourself a domain in Nigeria with .com.ng extension with shared hosting, set it up by following prompts and consistently write high-quality content.
Fruit Salad 
Fruit salad is a farm product that cannot be easily found everywhere like other vegetables. 
This is a golden opportunity for you to prepare and sell fresh fruit salads in a busy location or near schools and offices. 
With N5,000, you can buy a variety of fruits and basic supplies. 
Freelance Services
I'm sure you already had a smartphone, laptop, or computer. 
Whichever you have, you can start leveraging your skills in writing, graphic design, social media management, or web development to offer freelance services online. 
Platforms like Fiverr and Upwork can help you find clients.
Venturing into this business does not require starting with huge capital, all you need to do is to ensure you regularly have data to connect to the internet at any moment.
As a freelancer, who just created an account on either Fiverr, Upwork, or any freelancer note that you can't easily get clients. 
However, you can use other means e.g. social media platforms like Facebook, Instagram, etc.
Affiliate marketing
Affiliate marketing is another business opportunity that you can start with as low as N5,000 or less provided you have a data connection. 
Some platforms e.g Jumia, Bluehost, allow users to refer new customers and in so doing, they get paid a certain commission for the friends refer. 
You don't need to have a website before starting up. However, having a website is an added advantage to getting more referrals. 
As there are different kinds of affiliate programs outside there, you need to find out about the legitimacy of some programs by reading reviews, checking their ratings, etc.
Create and sell Ebooks
You are missing out if you haven't heard about Amazon Kindle direct publishing. 
As someone who has an idea that can be useful to others, you can curate that idea in an E-book and publish it only. 
Note that you need guidance on how to get started. 
However, where your N5,000 comes to play is if you need to create a website or sales funnel where your product will be launched.
You can also run ads purposely to drive targeted traffic to your product.
Data & Airtime Reselling
Another important answer to your question "What business can I start with 5k in Nigeria" is Data and airtime reselling. 
In our day-to-day lives, we would always be in need of data and airtime. 
They're like food which we cannot do with.
Now, with your N5,000 you can start your data & airtime reselling business right in the comfort of your home. However, starting in a good location like the roadside is an added advantage.
There are tons of platforms online that sell data for a cheap price, therefore all you need to do is research and sign up for a trustworthy one, fund your account, then start buying data from them and resell to other people.
In Nigeria today, there are tons of platforms where you can get your data e.g. 1GB of browsing data on clubkonnect is N235, and a discount of up to 0.5% on airtime purchased.
To resell your data, you can resell at the rate of N300-350 per GB.
FAQs On What Business Can I Start With 5k in Nigeria
Here are some frequently asked questions on what business can I start with 5k in Nigeria with their respective answers:
Is it really possible to start a business in Nigeria with just N5,000?
Yes, it is possible to start a small-scale business with N5,000 in Nigeria. 
While it may be challenging, there are low-cost business ideas that can be pursued with a small budget. 
The key is to be creative, resourceful, and willing to put in hard work to grow the business gradually.
How can I market my low budget business?
When you have a limited budget, focus on cost-effective marketing strategies. 
Use social media platforms to promote your business for free. 
Engage with your target audience, post engaging content, and leverage word-of-mouth marketing through satisfied customers. 
Distribute flyers and use local community notice boards to spread the word about your business.
Can I start a business part-time while still working a full-time job?
Yes, you can start a business part-time while working a full-time job. 
Many successful entrepreneurs began their ventures this way. 
However, be prepared to manage your time efficiently and be committed to both your job and your business.
What are some tips for growing my low-budget business?
To grow your low-budget business in Nigeria, focus on providing excellent customer service to build a loyal customer base. 
Use social media marketing to reach a broader audience. 
Consider partnerships or collaborations with complementary businesses to expand your reach. 
Continuously seek feedback from customers and be open to learning and adapting your strategies.