Business ideas
20 Online Businesses and Jobs for Students That Pays in 2023 (Earn ₦40k Daily as a Student)
20 Online Businesses and Jobs for Students That Pays (Earn ₦40k Daily)
These days, Nigerian students have the incredible opportunity to explore various online business and job opportunities that can definitely help them earn a substantial income while balancing their academics alongside their hustles.
However, commitment is much more required. If you are also a student currently studying in a private, state, or federal institution in Nigeria, nothing is sure to hinder you from starting an online business or job except if you aren't committed.
But if you have set your determination to make money online and need the best guide, then, don't worry, I got you here today.
In this guide, I have provided a comprehensive guide on the top 20 online businesses and jobs for students that pay in Nigeria. Making N40k daily is guaranteed only if done right and implement proper strategies.
Before going deep on the topic, I have listed the top 20 online businesses and jobs for students that pay in 2023 below:
Freelance Writing Job

Start a YouTube channel

Graphic design Copywriting

Tutoring

Forex trading

Sell airtime and data on vtu site

Become egg supplier

Sell clothes

Email Marketing

Sell on Konga
Sell on jumia Software development

Virtual assistant

Dropshipping

Sell Ebooks online

Blogging

Affiliate marketing etc.
That is the list of 20 Online Business and Jobs for students that Pays (Earn ₦40k Daily). Now, let's take them one after the other.
List of 20 Online Businesses and Jobs for Students That Pays Daily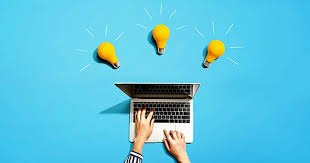 Freelance Writing Job
Freelance writing is definitely an excellent way for students to carry out their writing skills and earn money online in Nigeria as a student. 
There are many online platforms where you can showcase your writing skills.
Platforms like Upwork, Freelancer, and Fiverr primarily connect writers with clients seeking content creation both from Nigeria and abroad. 
You can write articles, blog posts, product descriptions, and more, building a portfolio that showcases your expertise and attracting higher-paying clients over time.
With consistency and commitment, you'd earn N40k daily or more. Remember, Rome wasn't built in a day. 
You keep on building, and growing until you get there. 
Start a YouTube Channel
Starting a YouTube channel can be challenging, it's a challenge for many but luckily if you are not such or kind of a person who is not ready to showcase his skills before a large audience then, you can definitely take up the idea of starting a YouTube channel.
Creating a YouTube channel allows you to share your passions, knowledge, and talents with a global audience. 
From vlogs to educational content, your unique perspective can attract subscribers and generate income through ad revenue, sponsorships, and merchandise sales. Quality content and consistency are key to building a loyal viewership.
Most popular YouTubers make thousands of dollars daily, equivalent to millions of naira in Nigeria. 
Graphic Design
Graphic Design is also among the 20 Online Business and Jobs for Students That Pays (Earn ₦40k Daily).
If you have an eye for design, freelance graphic design can be a lucrative endeavor. 
You can use tools like Adobe Creative Suite to create logos, social media graphics, and website elements for clients. Platforms like 99designs and DesignCrowd provide opportunities to showcase your skills and win design contests.
Copywriting
Copywriting has to do with crafting persuasive and engaging text for advertisements, websites, and marketing materials. 
You need to develop your ability to captivate an audience and drive conversions. 
Online platforms like Copyblogger and Copyhackers offer valuable resources to help you refine your copywriting skills.
You can give it a try and give it your best. The chance of earning N40,000 daily as a student is high as a copywriter.
Tutoring
As a Student, being at school doesn't stop you from being a tutor. 
You can hold an offline or online tutor class
Share your academic expertise by offering online tutoring services. Platforms like Chegg, Tutor.com, and WizIQ connect you with students seeking assistance in various subjects. 
Create interactive lessons and help students achieve their educational goals.
Forex Trading
Forex trading has to do with you buying and selling currencies to profit from market fluctuations. 
However, while Forex trading is potentially lucrative, it's essential for you to educate yourself through resources like Babypips and Investopedia before diving in. Practice on demo accounts before trading with real money.
Sell Airtime and Data on VTU Site
Running a Virtual Top-Up (VTU) business enables you to sell airtime and data to customers online. 
Platforms like Recharge and GetPaid, Clubkonnect, MobileNig, and Opay provide opportunities to earn commissions on every sale, making it a convenient way to earn extra income.
That aside, you can also start your own vtu website. Developing a Virtual Top Up Website can cost less than N100,000, you need to connect API from a third party to start selling data and airtime on your site.
Become an Egg Supplier
You can start out as an Egg supplier while at school, it cannot affect your class, and you should only do this in your leisure period.
Supplying eggs to local markets or individuals can be a unique and profitable venture. 
Before getting started, you should research egg farming practices, ensure proper hygiene, and establish connections with potential buyers. 
This venture requires dedication and responsible management and in the long run, you'd be making N40k daily or more by implementing strategies like advertising online. 
Sell Clothes Online and Offline
Nigerians are fashion lovers  
While in school, you may venture into starting an online clothing store by sourcing fashionable items and creating an appealing website. 
Platforms like Shopify and WooCommerce offer user-friendly solutions for setting up your store. 
Focus on marketing and customer engagement to drive sales.
Email Marketing
Email marketing is not excluded from the list of top 20 online business and jobs for students that pay in Nigeria.
You can learn the art of email marketing and help businesses engage with their audience. 
Build a subscriber list, craft compelling newsletters, and use platforms like Mailchimp or ConvertKit to automate campaigns. 
Effective email marketing can lead to increased customer retention and sales.
Sell on Konga
Konga is a top Jumia competitor, it is a popular Nigerian e-commerce platform that allows individuals to sell products online. Create a seller account, list your products, and provide excellent customer service to build a positive reputation and attract buyers.
It is another business idea that can be excluded from the top 20 online business and jobs for students that pays in Nigeria.
Sell on Jumia
Jumia is another prominent e-commerce platform in Nigeria and one of the top 20 online businesses and jobs for students that pay in Nigeria.
Similar to Konga, you can create a seller account and list your products. 
Pay attention to product descriptions, images, and pricing to stand out in the competitive online marketplace.
Software Development 
If you have programming skills, you may consider software development. 
Create mobile apps, web applications, or software tools that address specific needs. Platforms like GitHub and Stack Overflow offer valuable resources for learning and collaborating with other developers.
Virtual Assistant
As a virtual assistant, you can provide administrative, creative, or technical support to businesses and entrepreneurs. Manage schedules, handle emails, and perform various tasks remotely. 
You can make use of platforms like Upwork and Time Etc connect virtual assistants with clients.
Dropshipping
Dropshipping involves selling products without holding inventory. You only need to partner with suppliers and list their products on your online store. 
When a customer places an order, the supplier handles shipping directly. 
What is important required of you is to focus on marketing and customer service to drive sales.
Sell Ebooks Online
Making money online swiftly by creating and selling ebooks online is another legitimate and one of the top 20 online businesses and jobs for students that pay in 2023.
You can share your knowledge by writing and selling ebooks on platforms like Amazon Kindle Direct Publishing. 
You can achieve this by choosing a niche you're passionate about, conducting thorough research, and creating high-quality content that addresses readers' needs.
Blogging
Start a blog and share valuable content on a specific topic.
As your blog gains traffic, monetize through affiliate marketing, sponsored posts, and ad revenue.
Consistency, quality, and audience engagement are crucial for success.
But you know what, it isn't as simple as that, blogging takes long perseverance. You need to focus on building an online presence that consistently provides value.
Do expect to become successful as a blogger within a year, focus and continue building, forget your past mistakes and success in blogging, and keep on pushing.
Blogging is definitely a legitimate way for anyone to make money online whether male or female, young and adult.
One secret to becoming successful as a blogger is consistency, which is proven evidence.
Affiliate Marketing
Affiliate marketing is a popular option that has enabled several individuals to make money online today.
If you are looking towards making as much as N40k or more in Nigeria, affiliate marketing shouldn't be left out. 
It is one of the top 20 online business and jobs for students that pays in 2023.
As an affiliate marketer, your duty is to promote products or services through affiliate marketing by earning commissions on sales generated through your unique affiliate link. 
You will need to research products that align with your audience's interests and use platforms like ShareASale and Amazon Associates to get started.
Social Media Management
Social media has become a powerful marketing tool for businesses.
Therefore, you can offer your skills in social media management, creating and curating content, engaging with followers, and analyzing performance metrics. 
You can make use of platforms like Hootsuite and Buffer to schedule and track posts effectively.
Online Language Tutoring
Last but not least is online language tutoring, it is also amongst the top 20 online businesses and jobs for students that pay in 2023
If you're proficient in a language, consider offering online language tutoring services. You do this by connecting with students around the world who want to learn your native or second language. 
Platforms like Italki and Preply allow language learning through personalized lessons.
FAQs On 20 Online Business and Jobs for Student That Pays Daily
Here are some frequently asked questions on 20 Online Business and Jobs for students that Pay (Earn ₦40k Daily) with their respective answers:
How can I earn money daily as a student?
Earning money daily as a student requires exploring various online opportunities that align with your skills and interests. Freelance writing, tutoring, online surveys, and microtasks on platforms like Amazon Mechanical Turk can provide daily income.
Also, consider online gig platforms like Fiverr and Upwork, where you can offer services and receive payments for completed tasks.
What online business can I do to earn money daily?
Starting an online store, dropshipping, affiliate marketing, and offering freelance services like graphic design, writing, or social media management are online business options that can potentially generate daily income. 
Ensure you choose a business that goes alongside your skills and dedication to maintain a consistent stream of revenue.
Where can I work online and get paid in Nigeria?
Several online platforms offer opportunities for Nigerians to work and get paid. Freelance platforms like Upwork, Fiverr, and Freelancer allow you to offer services globally. 
You can also explore tutoring platforms like Chegg and Teachable, as well as e-commerce platforms like Konga and Jumia for selling products online.
What is the most paid online business?
The income potential of online businesses varies based on factors like niche, demand, and marketing efforts. 
Some of the highest-paying online businesses include software development, affiliate marketing, and e-commerce with a focus on high-margin products. 
However, success depends on your dedication, skills, and ability to adapt to market trends.
What can I do as a student to earn money in Nigeria?
As a student in Nigeria, you can explore various options to earn money, including freelance writing, tutoring, starting an online store, content creation on platforms like YouTube, and offering services like graphic design or social media management. 
Evaluate your skills and interests to find the best fit for you.
How can I make money online in Nigeria with my phone as a student?
Using your phone, you can engage in activities like freelance writing, taking online surveys, participating in microtasks on platforms like Swagbucks or Amazon Mechanical Turk, offering social media management services, and starting a blog or YouTube channel. 
Use mobile apps to manage tasks and stay connected with clients or customers.