Finance apps
PalmPay Customer Care: Phone Number, Whatsapp Number, Email Address and PalmPay Contact Address
Palmpay is an app that lets you easily and securely make payments, buy airtime, pay bills, and transfer money to anyone in Nigeria. It's like having a digital wallet in your pocket that you can use anytime, anywhere to handle all your financial transactions with just a few taps on your phone. Plus, it's super convenient and user-friendly, so you don't have to be a tech expert to use it. Whether you're paying for groceries, sending money to your family, or topping up your phone, Palmpay makes it all quick, simple, and hassle-free.
However, despite all these good features, it doesn't mean you will never face downtimes or other kinds of issues while using the app but the best thing is to get the issue fixed in a short period of time. 
You cannot fix most issues that may come up while using the app. That is why you must be able to get in touch with the Palmpay customer care service.
So in this article, I'll show you the PalmPay Customer Care: Phone Number, Whatsapp Number, Email Address, and PalmPay Contact Address.
I'm very sure that contacting them through any of those means will get any problem you might have encountered fixed.
Let's dive in now!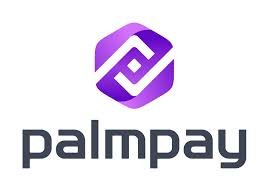 The following will show you the Palmpay customer care: Palmpay phone number, Palmpay WhatsApp number, Palmpay email address, and Palmpay contact address:
How To Contact PalmPay Customer Care
If you need assistance with using Palmpay or have any questions, you can contact Palmpay customer care through a variety of channels that I'll show you in this post.
Firstly, you can open the Palmpay app and click on the "Help Center" option to access their comprehensive knowledge base with frequently asked questions and helpful articles.
If you still need assistance, you can reach out to their customer care team directly inside the app.
You can also send them a direct message on their social media pages like Facebook or Twitter.
In case of urgent issues, you can contact Palmpay's phone support team by dialing their customer care hotline. 
They are available from Monday to Friday between 9 am to 5 pm.
Palmpay's customer care team is always ready to assist you and will respond as quickly as possible to ensure that all your concerns are addressed in a timely and efficient manner.
PalmPay Customer Care Phone Number
If you reside in Nigeria, the Palmpay customer care phone number in Nigeria is 01-888-7102. 
You can always reach out to their phone support team for assistance with any issues or inquiries related to using Palmpay. 
The customer care hotline I shared above is available from Monday to Friday between 9 am to 5 pm.
PalmPay Customer Care Whatsapp Number
Another means by which you can get in touch with Palmpay is through the Palmpay customer care WhatsApp number.
 Palmpay does have an official customer care WhatsApp number which is +234 902 444 9126. 
You can send a message to this number and a Palmpay representative will assist you with any issues or inquiries you may have regarding the Palmpay app.
PalmPay Customer Care Email Address
The Palmpay customer care email address is support@palmpay.co. You can send an email to this address with any questions, concerns, or issues you may have related to using the Palmpay app, and the Palmpay support team will respond as soon as possible to assist you.
PalmPay Contact Address: Palmpay Head Office Address
Another way you can get in touch with the company is through their contact address.
Read Palmpay Loan: How to borrow Money from Palmpay App Easily
Palmpay has a physical location where you can always log complaints.
The physical address of Palmpay's head office in Nigeria is:
Plot 19, Olubunmi Owa Street, Lekki Phase 1, Lagos, Nigeria.
Other means of contacting Palmpay Customer Care Service
If the previous means of contacting Palmpay customer care service does not work as fast as expected, you can go ahead contacting them through their social handle (s).
Note: The previous means of contacting Palmpay customer care service should work but in some cases, it may not be as fast as expected that's why you may need to contact them through their social handles as well.
Below are their social handles for contacting them:
Contact Palmpay Customer Care on Twitter
Palmpay is available on Twitter, however, you shouldn't fall victim to those disguising themselves as a Palmpay agent with a clone account, you should make sure before you charge up any Palmpay agent on Twitter, you are directly contacting their verified Twitter account with a valid blue badge.
Here is the link to the Palmpay Twitter handle- https://twitter.com/palmpay.
Contact Palmpay Customer Care On Facebook
Twitter is also on Facebook, they have their valid Facebook blue badge, any other account aside this does not belong to Palmpay, here's the link-https://facebook.com/palmpay.
However, with that being said, Palmpay is a digital payments platform, so it's highly crucial to note that most of their services are provided through their mobile app, and their customer care support is available through various online channels such as email, social media, and in-app chat.
Frequently Asked Questions On Palmpay Customer Care
What is Palmpay order number?
Palmpay order number is a unique identification number assigned to an order placed on the Palmpay app or website. It is used to track and monitor the status of your order and is usually displayed on the order confirmation page and an email sent to you after you place an order.
How do I contact PalmPay?
You can contact Palmpay by sending an email to support@palmpay.co, or by using the live chat feature on their website or mobile app. You can also reach out to them through their social media pages on Twitter, Facebook, and Instagram.
What is the PalmPay customer care number in Nigeria?
PalmPay's customer care number in Nigeria is 01-700-1242. 
Will PalmPay refund my money?
Palmpay has a refund policy that allows customers to get a refund for their orders under certain conditions.
If you want to request a refund, you should contact Palmpay customer care via email, live chat, or phone, and provide the details of your order and the reason for the refund. Palmpay will then review your request and initiate a refund if your request meets its refund policy criteria.
Which bank owns PalmPay?
PalmPay is a mobile payment platform that is owned by Transnet Payment Limited, a joint venture between Transsion Holdings, the parent company of popular smartphone brands like Tecno, Infinix, and Itel, and NetEase, a Chinese internet technology company.