Business ideas
Profitable Internet Businesses to Do as an NYSC Youth Corper to Earn Extra Income During NYSC
Profitable Internet Businesses to Do as a NYSC Youth Corper to Earn Extra Income During NYSC
As a National Youth Service Corps (NYSC) member, embarking on your service year is a unique adventure filled with both opportunities and challenges, I'm sure you knew this beforehand. 
However, while serving your nation is the primary focus, the prospect of earning extra income can drastically reduce your financial pressures and open doors to personal and professional growth.
For this reason, in this article, I have made a compilation of the list of Profitable Internet Businesses to Do as an NYSC Youth Corper to Earn Extra Income During NYSC.
You should know the internet has become a valuable place for those seeking to augment their income and exploring this article, it may open your eyes to new adventures that you may find easier to delve into.
Without having to delay you for any reason, kindly delve in to explore the list of 15 profitable internet businesses to do as an NYSC Youth Corper to earn extra income during NYSC.
List of Profitable Internet Businesses to Do as a NYSC Youth Corper to Earn Extra Income During NYSC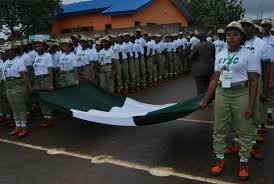 Below is an extensive guide on the list of 15 profitable internet businesses to do as a NYSC Youth Corper to earn extra income during NYSC:
Blogging (Starting a Blog)
 If you're looking to boost your income during your service year, blogging might be your golden ticket for you. 
Imagine getting paid to share your thoughts, experiences, and expertise with the world.
Starting a blog is very easy but bear in mind, it cannot bring you overnight wealth.
To get started, Firstly, you will need to pick a topic that genuinely excites you. 
It could be anything: your NYSC journey, fashion, travel, tech gadgets, or even about lifestyle or entertainment. 
The key here is to ensure you choose something you're passionate about; it'll keep that creativity in you
Once you've got your topic down, it's time to create your online presence. 
You'll need a domain name (your blog's unique web address) and a hosting platform. 
Don't worry; you don't need to be a tech whiz for this. Platforms like WordPress, Blogger, or Wix are user-friendly and offer templates to make your blog look stunning.
Once your blog is properly set up, it's time you start writing.
You need to invest your time into crafting engaging, informative, or even funny blog posts. 
Share your unique perspective and experiences to captivate your readers. And remember, consistency is the secret to making money blogging. 
Regularly updating your blog keeps your audience coming back for more.
But how do you turn those words into cash? Well, there are a few money-making strategies:
Display Ads: Sign up for ad networks like Google AdSense or Media.net, and they'll place ads on your blog. 
You'll earn money based on clicks or views.
Read: Top 10 Best Job Recruitment Agencies In Nigeria 2023
Affiliate Marketing: Promote products or services related to your niche, and when your readers buy through your special links, you will get your commission.
Sponsored Content: Brands might pay you to feature their products or write reviews. 
NOTE: Offers like this don't come until you are able to grow your website traffic to a certain level.
Sell Your Own Products: Create and sell e-books, courses, or even cool merchandise for your blog's fans.
If you choose this, I bet you, you will definitely not regret choosing 
Freelance Writing
As an NYSC corps member, you can use your writing skills to earn some extra cash. 
Various websites and businesses are on the hunt for content creators, particularly content writers.
Reputable platforms like Upwork and Fiverr connect you with clients looking for writers. 
You can explore niches from technology to travel, penning articles, and blog posts, or even helping with academic papers. 
Note: Before delving into content writing, you must be ready to spend a lot of time researching to get good results.
Social Media Management
Not everyone is fond of using social media but if fortunately you are one, you can leverage that opportunity by turning it into a money-making profession.
Your job is to manage social media accounts for small businesses. 
Not only that, your job also includes creating engaging content, responding to comments, and helping businesses grow their online presence. 
If you really want to make money on the internet, this is definitely one of the most profitable internet businesses to form as an NYSC Youth Corper to earn extra income during NYSC.
YouTube Channel
Do you want to join the big boys making it big in the Vlogging industry?
If yes, starting a YouTube channel can be an exciting and profitable venture. Whether you're vlogging your NYSC journey, offering tutorials, or reviewing the latest tech gadgets, YouTube can be your stage. 
As your subscriber count grows, you can monetize your channel through ads, sponsorship, affiliate marketing, etc.
That said, you must be someone who has the ability to speak, not minding the number of people who will watch you.
Mind you, you cannot avoid mistakes, it happens to everyone, don't let mistakes weigh you down. 
Graphic Design
For the artistic NYSC corps members out there, graphic design can be your ticket to extra income. 
You can always offer your design skills for tasks like logo creation, social media graphics, or website banners. 
Platforms like Canva make it easier than ever to create stunning visuals, and freelance websites can connect you with clients seeking your artistic designs.
Online Tutoring
One of the very profitable internet businesses to do as a NYSC Youth Corper to earn extra income during NYSC is online tutoring.
If you are someone who excels in a particular subject, you can consider becoming an online tutor. 
Platforms like Chegg Tutors and Wyzant connect you with students seeking help in various subjects. 
Share your knowledge, help others succeed, and earn some money while you're at it.
Affiliate Marketing
Want to earn commissions by recommending products or services?
There's definitely no hidden secret here.
 Affiliate marketing is always most answer to almost all questions regarding Making money online. 
Read: 7 High-Paying Affiliate Programs in Nigeria: How To Earn N1.5m Monthly From Affiliate Marketing in Nigeria
As an affiliate marketer, your duty is to promote products related to your niche and earn a percentage of each sale made through your unique affiliate links. 
This is just like getting paid to be a trusted recommender but note, that you only get a commission whenever a sale is made.
E-commerce (Dropshipping)
One of the golden opportunities to make money online in Nigeria is starting a dropshipping business.
If you have ever thought of running your own online store? 
With dropshipping, you can! 
You curate and sell products online, but you don't have to worry about holding inventory or shipping. 
Your suppliers handle all of that. It's e-commerce made easy!
Podcasting
Do you know you can turn your voice into your paycheck by starting your own podcast?
People make money on the internet today just by sharing their insights, stories, or interviews with the world. 
You can also get started today and monetize your podcast through sponsorships, ads, or listener support. 
App Development
One of the legitimate and profitable means you can make money online in Nigeria while in your NYSC service is being an app developer.
If you have coding skills or the passion to learn, app development is a hot field. Create mobile apps or software solutions that address a specific need, and you can sell or monetize them through app stores or subscriptions.
Additionally, you can get hired by a reputable company and earn a handsome salary that could even beat the money you could have earned with your university degree.
Virtual Assistance
From the list of top 15 Profitable Internet Businesses to Do as a NYSC Youth Corper to Earn Extra Income During NYSC being a virtual assistant should never be left out.
If you're organized and efficient, offer virtual assistance services. 
Your main job is to help businesses or entrepreneurs with tasks like email management, scheduling, or data entry. 
Online Photography
In this digital world, online photography is getting more attention than ever.
If you have an eye for photography, you can get yourself good cameras, take beautiful photos and sell them online. 
Stock image websites like Shutterstock or Adobe Stock are always on the lookout for quality photos to satisfy their customer's needs.
Ebook Authoring
Got a story to tell or knowledge to share? You can start by writing on it today.
Once you're done writing, you can turn it to an eBook and self-publish it on platforms like Amazon Kindle Direct Publishing. 
This could definitely be your chance to become an author and earn royalties from your work.
Web Development
Building websites for clients or starting your own web development agency is one of the best ways to make money these days during your NYSC.
There's a never-ending demand for new websites and updates.
To make money as a web developer in Nigeria, focus on building a strong portfolio showcasing your skills in web design and development. 
You can offer your services on freelancing platforms like Upwork or Fiverr, and market yourself locally. 
You can also collaborate with Nigerian businesses to create and maintain their websites. 
Additionally, consider developing web applications or themes to sell online. 
Online Surveys and Market Research
While not a full-time income source, participating in paid online surveys and market research studies is an easy way to earn extra cash during your free time. 
To make money from online surveys, sign up for legitimate survey websites like Swagbucks, Vindale Research, or Toluna. Complete surveys, participate in market research, and earn rewards or cash. 
You need to be cautious of scams and only join reputable platforms. 
Maximize your earnings by regularly checking for available surveys and referrals. 
It won't replace a full-time income, neither will it negatively affect your service in nysc but it can provide extra cash or gift cards.
FAQs On Profitable Internet Businesses to Do as a NYSC Youth Corper to Earn Extra Income During NYSC
Here are some frequently asked questions related to Profitable Internet Businesses to Do as a NYSC Youth Corper to Earn Extra Income During NYSC with answers:
Is it possible to start an internet business while serving in the NYSC?
Absolutely! The internet provides a wealth of opportunities for NYSC corps members to start and run successful businesses from anywhere with an Internet connection.
Do I need technical skills to start an internet business?
While technical skills can be beneficial, many internet businesses can be started with minimal technical knowledge. 
For example, you can begin blogging, freelancing, or affiliate marketing with basic computer skills.
How much time should I dedicate to my internet business during NYSC?
The time you dedicate to your internet business depends on your personal goals and commitments during your service year. 
You can start part-time and gradually increase your involvement as you see results.
Are there any legal or tax considerations for internet businesses?
No, if for internet business. There is no such regulations about paying taxes for online businesses in Nigeria.
Can I run multiple internet businesses in Nigeria simultaneously during my NYSC?
Yes, it's possible to run multiple internet businesses, but it can be challenging to manage. 
It's often better to focus on one business until it becomes sustainable before branching out.
How can I market my internet business effectively during my NYSC?
Effective marketing strategies include social media promotion, content marketing, email marketing, and SEO (Search Engine Optimization). 
You need to appropriately design your marketing approach to your specific business and target audience.
Do I need a substantial budget to start an internet business?
The initial investment varies depending on the type of internet business. 
Some businesses, like blogging and affiliate marketing, have low entry costs, while others, like app development, may require more substantial investment. 
Start within your budget and scale up as your business grows.
Can I continue my internet business after completing my NYSC service year
?
Yes, absolutely! 
Many internet businesses can be continued and scaled up after your NYSC service year ends. 
In fact, your experience and skills gained during NYSC can be valuable assets for your business journey.
Starting an internet business during your NYSC service year can be a rewarding experience, providing you with valuable skills and extra income. 
However, With dedication and the right strategies, you can achieve success in the digital world while serving your nation.