Business ideas
10 Cheap Business Ideas You Can Start With 25k or Less In Nigeria
This article is an eye-opener that will give you insight into the top 10 cheap business ideas you can start with 25k or less in your home country, Nigeria.
Out there, there are thousands if not millions of businesses you can easily venture into in Nigeria alone, but out of the thousands or millions, I have decided to share with you only 10 cheap business ideas you can start with 25k or less.
The belief of many people is that 25k is chicken change, if that is true then what is 20k?
Believe it or live it, even with 20k or less, you can start a business that will surely boom in a short period of time.
But note, perseverance, patience, and consistency are needed at your end.
In one of my previous articles, I've already shared the idea for businesses to start with 20k in Nigeria, and starting with 25k will do even better.
20k is still a valuable amount of money that can be used to kickstart a business from scratch.
Many top businesses also started with a little capital before booming, so this means you should never underrate 25k.
Without the need to wait much longer, below are the 10 cheap business ideas you can start with 25k or less in the year 2023.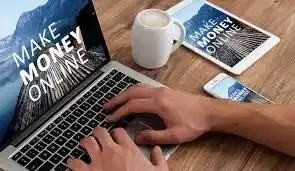 10 Cheap Business Ideas You Can Start With 25k In Nigeria 2023
The following are the 10 cheap business ideas you can start with 25k in Nigeria I want you to know about today:
1. Tutoring
If you're skilled in teaching and knowledgeable of broader topics in different subjects, then you may easily start your tutoring class with less than 25k just in the comfort of your home.
The 25k will be able to cover the most important classwork materials needed.
Note: For the 25k to be enough for starting a tutorial class, your spending must be minimal and must be spent on the most important teaching materials.
However, as the tutorial grows, you should start getting other things needed in the class.
Also, it doesn't end there. You can also make money online as a tutor in as much as you have a strong background (skills) I'm teaching.
You may apply for a tutoring job and get hired to teach online while your income keeps rolling in.
2. Hair Making (Hairdressing & Barbering)
The second of the top 10 cheap business ideas you can start with 25k in Nigeria is to start hair making.
Read: 7 Creative Businesses To Invest 1 Million Naira For 500% Monthly Return On Investment
As a hairdresser, you don't necessarily need to open a shop, you will mostly offer home service and have customers come directly to you.
This kind of business is a lot beneficial to female students who are in school.
I'm very sure the basic tools you will need will not even cost you 15k not to talk of 25k.
Also, as a male who is skilled in barbing you can offer home service barbing.
I personally have someone close to me who is into this.
Your tools, especially clippers, don't cost up to 15k.
You can also get a rechargeable clipper for less than 10k on Jumia.
This business for both males and females could earn you more than N2,000 daily.
3. Freelance Writing
To start a job or career as a freelance writer, you must be a writing enthusiast, you must be a creative writer, and willing to remain sitting in a place for consecutive numbers of hours.
From experience, you can be on a site for as long as 3 hours researching and finally come up with a great article. 
As mentioned earlier, you must be a writing enthusiast for you to do this.
The amount of money you earn daily may vary and depends on the amount charged for writing.
A popular platform to get a writing gig is Fiverr or any other reputable freelance platform.
4. Honey Sales
Honey sales is a profitable and less competitive business idea in Nigeria that requires a start-up capital of less than 25k.
Even if you're a student, venturing into this business as a side hustle will earn a resourceful amount of money due to its low competition.
However, if you must venture into this business, it's very important you know how you can easily and quickly differentiate between original and low-standard honey.
Also, you will need to meet someone who has a broader experience in this business.
5. Graphic Design
On a daily basis, the number of internet users is booming including businesses.
 You can start this job provided you've had a computer system or laptop.
Also, apart from designing graphics for online clients, you can also bring your business offline by creating banners, logos, and any other similar materials, like cards, brochures, etc.
6. Blogging
Blogging is also included amongst the top top 10 cheap business ideas you can start with 25k in Nigeria.
Blogging is not a side hustle but a real-life career and can turn you into a millionaire if done right.
Blogging entails owning a website, and understanding search engine optimization (SEO) and monetization strategies.
Note: You need a lot of knowledge to build grow and finally become successful as a blog owner.
Also, starting this kind of business will require a blogging site (website) which may cost less than 20k to get it developed.
7. Baking
Baking is a trending business, especially for students who are currently schooling or individually living close to the school environment.
May Like: Lucrative Small Businesses To Start With N20,000 In Nigeria in 2023
Starting a baking business may require more than 25k if you are going to use a cake mixer but if you're to manually mix the flour then, you may spend less than 20k to kickstart the business.
8. Social Media Management
Many small business owners struggle with managing their business's social media accounts.
 You can offer social media management services to these businesses and help them grow their online presence.
This business requires not much money but most money will be spent on an internet data connection.
9. Personal Shopping
Not everyone has the time for shopping therefore, you can offer personal shopping services to people who are too busy to do their own shopping.
Read: Top Work From Home Business Ideas To Start & Make Money
 You can charge a fee for your time and make money while shopping for others.
10. Buy & Sell Facebook Pages Or Group
Buying and selling Facebook pages or groups is one of the best ways people secretly make money online in Nigeria.
With just 25k or less, you can purchase a Facebook page or group and resell it at a higher price.
Frequently Asked Questions On Cheap Business Ideas You Can Start With 25k Or Less
 A few of them are as follows:
Can I start a business with less than 25k and still make a profit?
Yes, it is definitely possible to start a business with less than 25k and still make a profit.
 Many successful businesses started with very little money and grew over time through hard work, dedication, and smart decision-making.
What are some common mistakes people make when starting a business with limited funds?
Some common mistakes people make when starting a business with limited funds include overspending on unnecessary expenses, not having a clear business plan, not doing enough market research, and not having a solid marketing strategy.
How Can I Market My Business On A Limited Budget?
There are several ways to market your business on a limited budget, including social media marketing, email marketing, content marketing, and networking with other business owners in your area.
What are some tips for managing finances in a new business?
Some tips for managing finances in a new business include creating a budget, tracking all expenses and income, being conservative with spending, and seeking professional advice from an accountant or financial advisor.
 It's important to keep a close eye on your finances to ensure that your business stays profitable and sustainable over the long term.