First Bank is by far one of the oldest banks in Nigeria, yet being in existence for a long time doesn't stop it from being amongst the list of top 10 banks in Nigeria. It is a reputable financial institution in Nigeria that provides loans to every individual with a competitive interest rate. Just as the title of this article entails, you will be exploring how to get a loan from first bank in Nigeria with or without collateral.
Do you know how long this bank has been in existence?
If not, then I'd recommend you to go through the first bank history below.
History Of First Bank in Nigeria
The first bank in Nigeria is the Bank of British West Africa, it came into existence in 1894.
The Bank Of British West Africa BBWA later became known as the First Bank of Nigeria, which is still in operation today and is one of the largest banks in the country so far.
Related Article- How To Get A Loan From Unity Bank In Nigeria With Or Without Collateral
The bank was established primarily to provide banking services to the British colonial government and the various British trading firms operating in Nigeria at the time. It was later expanded to provide banking services to Nigerian citizens and businesses.
However, when it got to the year 1960, when Nigeria gained independence from Britain, the bank was renamed the First Bank of Nigeria to reflect its new status as a Nigerian-owned financial institution. 
The bank has played a significant role in the development of Nigeria's banking sector and has been involved in several landmark transactions and projects over the years. 
Today, First Bank of Nigeria is a major player in the Nigerian financial industry and has a wide range of products and services for its customers.
Why First Bank Stands Out?
First bank stands out amongst other bank for some reasons which includes:
Longevity
First Bank of Nigeria is not just amongst  the oldest but it remains the oldest bank in Nigeria and one of the oldest banks in Africa. Its long history and experience have helped to establish it as a reliable and trustworthy commercial bank.
Wide Network
Despite its large numbers of active customers, First bank has an extensive network of branches and ATMs throughout Nigeria, making it accessible to a large number of customers across the country.
Innovative Products & Services
 First Bank of Nigeria has been at the forefront of introducing innovative banking products and services in Nigeria.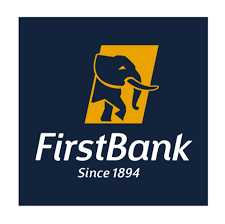 For example, it was the very first financial institution in Nigeria to introduce Automated Teller Machines (ATMs), and has since introduced other electronic banking services, such as mobile banking and online banking.
Different Kind Of Loan Offers By First Bank
First Bank of Nigeria offers a wide range of loan products to its customers like other banks I've written about on this blog, the loan types include the following:
Personal Loans
These are loans that individuals usually take out to meet personal financial needs such as paying for education, payment of children's school fees, medical bills, or home improvements.
Business Loans
 These are loans that are specifically designed to help businesses and can be used for different kinds of things in your business, some of which includes working capital, business expansion, equipment purchases, business vehicle procurement and a lot more.
Related: How To Get A Loan From Standard Chartered Bank Nigeria Limited With Or Without Collateral
Salary Advance Loans
Salary Advance Loans are short-term loans that are designed to help individuals meet their immediate financial needs before their next payday.
However, it's important you know that the loan repayment must be done by month end, it's a monthly interval loan.
Mortgage Loans
Mortgage Loans are loans that are meant for borrowers to purchase a property or land.
First Bank of Nigeria offers mortgage loans for both residential and commercial properties.
Agricultural Loans
Agricultural Loans are loan types designed for farmers and agribusinesses to finance their agricultural projects.
Asset Finance
 This is yet another loan type offered by First bank purposely to help businesses acquire assets such as vehicles, equipment, or machinery.
Education Loans
Education loans are loan types designed for individual parents or guidance to finance the education of their children, this includes tuition fees, textbooks, and other related expenses.
First Bank Loan Requirements
Note: The specific requirements for a loan from First Bank of Nigeria will depend on the type of loan product you applied for, the loan amount, and your creditworthiness.
However, some of the common requirements include and are not limited to the following:
Valid identification documents such as a National ID, Driver's License, or International Passport.
Proof of income, such as payslips, and bank statements.
Your Proof of address could be either utility bills or a tenancy agreement.
Collateral or security for the loan, note collateral will solely depend on the loan type and amount you want to borrow.
First Bank Loan Interest Rate
As for the interest rates, the interest rate also varies depending on the loan product, loan amount, repayment period, and other factors. However, the interest rate for a loan from First Bank of Nigeria ranges from 10% to 30%. 
How To Get A Loan From First Bank In Nigeria With Or Without Collateral
How to get a loan from first bank with or without collateral has simply been analyzed below:
Determine the loan product that best suits your needs and eligibility criteria.

Ensure you meet all requirements

Visit any First Bank branch closest to you or go to the bank's website to start the application process.
Fill out the loan application form and provide all the required documentation.

Submit the completed form and all required documents to First Bank for processing.

Wait for your application to be reviewed, the result may either be  approved or disapproved

If your application is approved, you will be required to sign the loan agreement and other relevant documents before receiving the funds directly to your bank account.
Frequently Asked Questions On How To Get A Loan From First Bank In Nigeria
The frequently asked questions can be seen below:
How can I check my account balance at the first bank?
You can simply check your account balance by using the bank's mobile app, online banking, or ATM, or check via the use of the first bank ussd code.
How long does it take to get a loan from the first bank?
The process of getting a loan from First bank will require meeting all requirements and visiting the bank with the necessary documents. It might take days, weeks to months for your First bank loan to be approved.
How can I contact First bank customer service?
There are different ways in which you can contact first bank customer service e.g. visiting their branch, emailing them, getting in touch via their social handles, or giving them a call.