Doubling your money and making a mouthwatering amount of money in a short period of time is not offered only by Ponzi schemes, some legitimate companies also do that but totally different to how Ponzi schemes operate. This is an article about 7 ways to invest online & double your money within 1 year.
If you invested N200,000 you're likely to earn N400,000 if done appropriately.
PLEASE TAKE NOTE:You need to be extra careful when it comes to investment that has to do with doubling your money within a short period of time, most of the platforms offering such services are fraudsters. However, it's important you have a better insight on any platforms you would want to invest in. 
You can do this by searching for their users' reviews and ratings.
Also, note that all the different kinds of ways you can invest your money mentioned here are safe and widely known by the general public.
Without much Ado, let's dive into knowing the 7 ways to invest online & double your money within 1 year.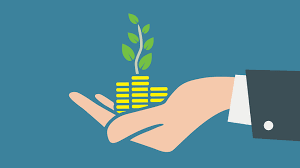 7 Ways To Invest Online & Double Your Money Within 1 Year
The following is the list of explained 7 ways to invest online & double your money within 1 year.
1. Stock Market
If at all you're thinking about what to invest your money in, you should invest in the stock market because it has always given a high rate of returns to individuals who have ventured into it.
However, it's important to know the fundamental and technical aspects of the stock market before you start investing. In this way, the risk of losing your money would be drastically reduced.
2. Invest In Self Owned Livestock Farming Business
Investing in a self-owned livestock farming business can be the best decision you may ever take.
Generally, the rearing of livestock is nothing but a very lucrative business in the country today.
Also, it's a business that requires not much capital if you're going to start small.
However, I'd recommend you learn from experienced livestock rearers before you kickstart your own livestock farming business.
3. Peer-To-Peer Lending
Peer-to-peer lending platforms connect borrowers with investors. You can invest in loans that are offered by individual borrowers and receive a return on your investment.
Related: 6 Types Of Profitable Stocks To Invest In Nigeria Right Now
Some of the peer to peer lending platforms in Nigeria you can invest to double your money in one year are the following:
Palmpay

Opay

Carbon

Renmoney

FairMoney

P2Vest

Ajobox

Kuda

Kiakia

NiceNaira etc.
The listed above are 10 examples of peer to peer lending platforms in Nigeria you can invest and make up to your invested amount within a year.
4. Cryptocurrencies
Another way to invest online & double your money within 1 year is by investing in cryptocurrency.
 Cryptocurrencies like Bitcoin and Ethereum have seen tremendous growth in the past few years.
 However, they are highly volatile, and investing in them comes with significant risks.
Some cryptocurrency trading platforms are not legit, instead, they are created to rip off people of their hard-earned money.
No online investment is risk-free, so it's important you think twice before taking your investment decisions.
5. Forex Trading
Forex is an acronym for foreign exchange, the transaction of changing one currency into another currency. 
This process can be performed for a variety of reasons including commercial, tourism and to enable international trade.
Forex is traded on the forex market, which is always open to buy and sell currencies 24 hours a day, five days a week and is used by banks, businesses, investment firms, hedge funds and retail traders.
You make money on forex in two ways i.e trading and Investing.
You may decide to invest in the system and make up to 1 million naira or more.
6. Mutual Funds
Mutual funds are effective and one of the best 7 ways to invest online & double your money within 1 year today.
There are certain numbers of mutual funds available in the market e.g Hybrid Mutual funds, Equity Link Savings Scheme (ELSS) etc.
You can also invest in any of the mutual funds if only you can be at risk.
7. Real Estate
Real Estate is also one of the effective ways to double your money. 
You can generate a regular rental income by investing in residential real property.
You can own an asset, diversify your portfolio and save taxes and within a short period of time.
However, you must know that investing in real estate requires huge capital to invest in it.
Frequently Asked Questions On 10 ways to invest online and double your money within 1 year
Some of the frequently asked questions are the following:
Are online investments safe?
 Online investments can be safe if you take the necessary precautions to protect yourself and your investments. 
Choose a reputable online broker, secure your account, verify all transactions, educate yourself, diversify your portfolio, and avoid scams.
Are there any tax implications for online investments?
Yes, online investments are subject to taxation, and you may be required to pay capital gains tax on your investment profits.
 Consult with a tax professional to understand the tax implications of your investments and how to minimize your tax liability.
How often should I check my online investment portfolio?
It's essential to monitor your online investment portfolio regularly to stay informed about your investment performance and make necessary adjustments. 
However, avoid checking too frequently as short-term market fluctuations can lead to emotional decision-making.
Check your portfolio periodically, such as once a quarter, to assess your investment strategy and make changes if necessary.