Loan Apps
Sure Credit Loan, Reviews, Customer Care Number, App Download
Sure Credit Loan, Reviews, Customer Care Number, App Download
Are you looking for a reliable and hassle-free way to successfully get a loan in Nigeria? Look no further than Sure Credit! In this article, we're going to delve into what makes Sure Credit the go-to choice for online loans, how it stands out from the competition, and how you can connect with its customer care team. As an add up, I'll guide you through the simple Sure credit loan app download process.
Before diving too deep into this sure credit loan review, let's see what sure credit is all about.
What Is Sure Credit All About?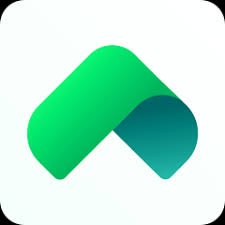 Sure Credit is actually not your typical loan provider. Rather, It's a fintech company that claims to reshape the lending option in Nigeria. 
Whether you need funds for a sudden expense or to seize an exciting opportunity, Sure Credit has got your back. They offer loan amounts starting from N10,000 and going up to N100,000. 
When it comes to Sure credit loan repayment, they offer flexible repayment terms which range from 91 to 365 days, making it convenient for you to manage your finances easily.
One thing that sets Sure Credit apart, and is its commitment to keeping your costs low. 
Their annual interest rates range from 12% to 20%, which is a significant drop if we're to compare with rates that traditional lenders often charge. 
This means more of your hard-earned money stays in your pocket. 
With Sure Credit, you can breathe easy knowing that you're not getting trapped in a cycle of high-interest debt.
Benefits Of Applying For Sure Credit Loan
Choosing Sure Credit over other lenders is a smart move, and here's why:
Simplicity: The process of securing a loan is as straightforward as it gets. No complicated paperwork or lengthy processes. Just quick, convenient loans.
Speedy Approvals: Need cash fast? Sure Credit's fast approval times ensure that you can get the funds you need when you need them.
Flexible Repayment: Life can be unpredictable, but Sure Credit understands that. 
Their flexible repayment options give you room to adjust your schedule if circumstances change.
Sure Credit Loan Requirements
Similarly to other lender services, each of them has its eligibility criteria, and Sure credit requirements are not set apart.
So what are the sure credit loan requirements?
Here are they:
Willingness to provide your  details

You must be employed or self-employed

It's important for you to be a Nigerian citizen or resident

A valid bank account

A smartphone with internet access
How To Download Sure Credit Loan App
In case you don't know how to download Sure credit loan app, here's how to do it:
Just head over to the Google Play Store on your Android device, search for the "Sure Credit loan app," and once you find it, click on the "Install" button. 
The app will be downloaded and installed on your device.
 Make sure to grant any necessary permissions for the app to work properly. After installation, you can open the app, follow the registration process, and start exploring its features.
Read: Creditwise Loan Nigeria, Reviews, How to apply, Interest Rate and Customer Care Number
That's all on how to download sure credit loan app. Now, let's move ahead to "how to apply for sure credit loan".
How To Apply For Sure Credit Loan
If you don't have the knowledge of how to apply for sure credit loan, here is a simple procedure:
Kindly open the "Sure Credit app" on your device once downloaded following the process mentioned in how to download sure credit loan app above. Log in or create an account if you haven't already.
Once you have landed on the app, look for the "Apply for Loan" section. You'll find it on the home screen or in the app's main menu.
Fill out the application form accurately and provide your original information. This will include personal details, employment information, and the loan amount you're looking for.
Ensure you provide any required documents or verification that the app asks for. This could include things like ID proof, income documents, or any other information they need to process your application.
Carefully review the information you've entered to ensure it's correct. 
Typos or errors could delay the approval process.
Once you're satisfied with your application, submit it through the app. Now, all you need to do is wait for the app to process your request.
Keep an eye on the app for updates on your loan application status. They might approve your loan, request additional information, or let you know if it's declined.
Sure Credit Customer Care Phone Number, Whatsapp Number and Email Address
You can always get in touch with the sure credit customer care team. To do that, here are the available contact details
Email: info@surecredit.ng 
Live Chat: Visit their website and chat with a friendly representative.
FAQs On Sure Credit Loan, Reviews, Customer Care Number, App Download
Here are helpful frequently asked questions on how to apply for sure credit loan, how to download sure credit loan and the sure credit customer care details:
 How much can I borrow from Sure Credit?
Sure Credit offers loan amounts ranging from N10,000 to N100,000, allowing you to choose the amount that suits your needs.
What are the sure credit repayment terms?
Repayment terms with Sure Credit are quite flexible. You can select a period anywhere between 91 to 365 days, giving you the freedom to manage your repayments according to your financial situation.
How do I apply for a loan with Sure Credit?
Applying for a loan with Sure Credit is a breeze. Just follow these simple steps:
Visit the Sure Credit website or download the app.
Create an account or log in if you already have one.
Provide the necessary personal and financial details.
Choose your loan amount and repayment period.
Submit your application and wait for approval.
What are the interest rates offered by Sure Credit?
Sure Credit offers competitive annual interest rates that range from 12% to 20%. These rates are significantly lower than those offered by many traditional lenders.
How do I contact Sure Credit's customer care?
You can reach out to Sure Credit's customer care team through the following channels:
Email: info@surecredit.ng
Live Chat: Available on their website.
What are the eligibility requirements for a Sure Credit loan?
To be eligible for a Sure Credit loan, you need to:
Be a Nigerian citizen or resident
Have a valid bank account
Possess a smartphone with internet access.