Loan Apps
Is Carbon Loan Legit? How does it Work? Interest rate, Carbon Loan App Download, FAQs
Is Carbon Loan Legit? How does it Work? Interest rate, Carbon Loan App Download, FAQs
Need answers to Is Carbon Loan Legit? How does it Work? Interest rate, Carbon Loan App Download, FAQs, and other related things? That's just what this article is all about. Carbon Loan is previously known as Paylater and was launched in 2012 as a digital lending platform that operates in Nigeria.
The platform is primarily designed to provide quick, accessible, and collateral-free loans to individuals, small businesses, and entrepreneurs. 
The app's user-friendly interface and seamless loan application process have made it a popular choice among Nigerians seeking financial assistance.
One of the key aspects that sets Carbon Loan apart from traditional lenders is its commitment to collateral-free lending. 
How Does Carbon Loan App Work?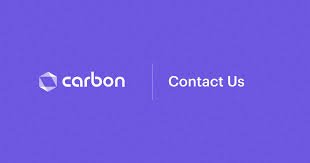 The Carbon Loan app works by providing a simplified and efficient process for users to access collateral-free loans. Here's how it usually works:
Loan Application
Carbon Loan starts by downloading the Carbon Loan app from the app store and registering for an account. 
During the registration process, they provide basic personal information and complete their profile.
Credit Assessment
To determine the user's creditworthiness, Carbon Loan employs advanced data analytics and credit assessment models.
Instead of relying solely on traditional credit scores, the platform evaluates various factors, including the user's financial behavior, transaction history, and other data points to assess their repayment capacity.
Loan Offers
Once the credit assessment is complete, eligible users receive personalized loan offers based on their credit profile. 
The loan offers specify the loan amount, repayment tenure, and applicable interest rates.
Accepting the Loan
Users can review the loan offers and choose the one that best suits their financial needs. 
If they are satisfied with the terms, they can accept the loan offer through the app.
Disbursement
Upon acceptance, the approved loan amount is disbursed directly into the user's designated bank account. 
The funds are usually transferred quickly, enabling users to access the money they need without delay.
Repayment
Repayment of the loan is usually done in installments over the agreed-upon tenure. You can track your repayment schedule through the app and make timely payments to avoid any penalties.
Building Credit History
As users repay their loans, Carbon Loan reports their positive repayment behavior to credit bureaus. 
This helps users build a positive credit history, which may improve their creditworthiness for future loan applications.
Is Carbon Loan Legit?
Is carbon loan legit? 
I observed many people have been asking if carbon loans are legit, however, the right answer is here.
The fact that a carbon loan is legit cannot be denied. It is a finance app that was approved by the Central Bank of Nigeria (CBN). I am sure you know what it means and the level of scrutiny it will pass through before getting approved by CBN.
One important factor that will make you believe carbon loans operate legitimately is its users' reviews. Without relying solely on the CBN approval, you can also find out by checking the customer reviews of the loan firm including their rating.
A good loan app must have a minute of 4.0 rating anything below that should be considered a risk. 
However, in my research, I was able to find out carbon loan has thousands of positive reviews and over 4.0 ratings on the Google Play Store. 
With that being said, you can also find other means to find out and know whether the carbon loan is legit or a scam.
Carbon Loan Interest Rate
Similarly to other loan apps, carbon loan apps also have their interest rate but differ. If you are a new customer, you should expect a carbon loan interest rate of 5%. On the other hand, returning customers would need to expect an interest rate of 4% on their new loans.
Read: Is Aella Credit Loan Legit? How does it Work? Interest rate, Aella Credit Loan App Download, Customer Care Contacts FAQs
This interest rate is a crucial factor to consider when taking out a loan from Carbon.
Lower interest rates can help you save money and manage your repayments more effectively. 
How to Download Carbon Loan App Apk
If you don't have the carbon loan app readily available on your smartphone, to get a loan, you will be required to download the app either from the Google Play Store or Apple App Store depending on the kind of phone you're using.
To download the carbon loan app, kindly follow the instructions below:
Open the Google Play Store on your Android device.

In the search bar, type "Carbon Loan" or "Carbon Paylater" and tap the search icon.

Locate the official Carbon Loan app in the search results.

Tap on the app's icon to view its details.

Click the "Install" button to download and install the app on your device.
For iOS Users (iPhone/Ipad):
Open the App Store on your iOS device.

In the search bar, type "Carbon Loan" or "Carbon Paylater" and tap the search icon.

Locate the official Carbon Loan app in the search results.

Tap on the app's icon to view its details.

Click the "Get" or "Download" button to download and install the app on your device.
FAQs On Is Carbon Loan Legit, How Does It Work?
Here are helpful frequently asked questions with answers:
Is the Carbon loan app legitimate?
Yes, the Carbon loan app is indeed legitimate. It is a well-established and reputable financial technology company that provides loans and other financial services to individuals. 
The company operates within the legal and regulatory framework set by the relevant authorities, ensuring that users can trust the app for their borrowing needs.
Is the Carbon loan app approved by CBN?
Yes, the Carbon loan app has received approval from the Central Bank of Nigeria (CBN). This approval signifies that the app complies with the regulatory guidelines and standards set by the CBN for fintech companies offering financial services, including loans. 
The CBN's approval adds an extra layer of assurance to users that the app operates within legal and regulatory boundaries.
How much can I borrow from Carbon?
Carbon offers users the opportunity to borrow funds ranging up to N500,000. 
The loan amount you can qualify for may depend on various factors, such as your creditworthiness, borrowing history, and the app's assessment of your ability to repay the loan. 
This flexibility in loan amounts allows individuals to access the funds they need for various purposes, from emergencies to planned expenses.
How long does it take to get a loan from Carbon?
When you apply for a loan through the Carbon app, you can expect to receive a decision within a short period of time, often within a few minutes.
 Once your loan application is approved, the funds are disbursed to your designated account within 24 hours. 
This quick turnaround time is one of the key benefits of using the Carbon loan app, as it provides timely access to the funds you require without unnecessary delays.