Finance apps
How To Deactivate, Close Or Delete Cowrywise Account Easily
How To Deactivate, Close Or Delete Cowrywise Account Easily
I'm sure you know cowrywise is primarily a microfinance bank founded and based in Nigeria. It's a financial institution that provides an online platform for individuals to save, invest, and manage their personal finances.
They also have an online portal where you can create a savings goal, set up automatic contributions, and even track your savings progress. 
The Cowrywise company's aim and objectives are to make financial management more accessible and convenient for individuals, particularly those who may not have access to traditional banking services. However, in this guide, I will show you exactly how to deactivate, close or delete Cowrywise account easily. Before that, kindly explore the information provided right below:
Cowrywise Essential Features
Cowrywise offers several essential features to help you easily and seamlessly manage your finances effectively. Below are some of its key features:
Savings and Investment
Cowrywise finance institution that allows its users to create savings goals and set up automatic contributions towards those goals. 
You can choose from various investment options provided such as mutual funds, fixed-income investments, and other investment instruments.
Flexible Contributions
When it comes to flexibility, cowrywise offers a flexible way for individuals to contribute any amount they desire towards their savings goals. 
They can make regular contributions or contribute sporadically at their convenience.
Automated Savings
Cowrywise also provides its users with an automated savings feature where they can set up recurring transfers from their bank accounts to their Cowrywise savings accounts. 
This helps in building a savings habit without the need for manual intervention.
Savings Challenge
The savings challenge is one of the best primary features of cowrywise. It is a kind of savings option that motivate users to save more.
 Not limited to that, it's a challenge that provides an additional incentive to reach savings goals by rewarding users with bonuses or prizes upon successful completion.
Financial Education
Cowrywise aims to educate users about personal finance and investment. 
As a Cowrywise user, I do get helpful tips from them directly to my email address periodically and this has been helping me to make informed decisions and also improve my financial literacy.
However despite l these features, there are still some users who have decided to close, delete or deactivate their accounts. If you are one of them, you are on the right page to gain insights on how to deactivate, close or delete the Cowrywise account easily.
Without much Ado, below is the details needed on how to deactivate, close or delete Cowrywise account easily today.
How To Deactivate, Close Or Delete Cowrywise Account Easily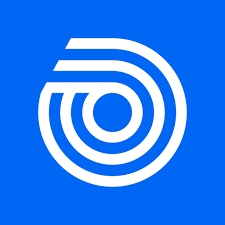 Here's the guidelines on how to deactivate, close or delete Cowrywise account easily:
Login to Your Cowrywise Account
To get started, kindly visit the Cowrywise website or open the Cowrywise mobile app and log in to your account using your original login details (email and password). Once you've successfully logged in, you'll be directed to your account homepage.
Navigate to Your Profile On Cowrywise
While on the homepage, look for your profile picture or avatar, it can be found in the top right corner of the dashboard. Clicking on it will open a drop-down menu with various options. 
Related: How To Withdraw My Money From Cowrywise Before Maturity Date
Among these options, you'll find "Profile." Go ahead and select it.
Access Security Settings
Another step on how to deactivate, close or delete a Cowrywise account is to simply access security settings on your account, click on "Profile" and you'll be taken to a new page where you can manage your account settings. 
Here, just look for the "Security" option on the left-hand side menu and click on it. This will take you to the security settings section.
Disable Your Account
In the security settings section, you'll find different options related to your account security. 
Look for the specific option that allows you to disable, close, or deactivate your Cowrywise account.
Follow the  Cowrywise Account Disabling Process
Once you've selected the option to disable your account, Cowrywise will present you with some additional information or ask for confirmation. 
Kindly read through the instructions or prompts carefully and follow any on-screen instructions provided. 
This will involve confirming your decision, specifying the duration of the account disablement, or providing a reason for disabling your account. Follow the steps given by Cowrywise to successfully disable your account.
FAQs On How To Deactivate, Close Or Delete Cowrywise Account Easily
I have provided a list of frequently asked questions on how to deactivate, close or delete Cowrywise account easily with their respective answers. Kindly explore them now:
How does Cowrywise work?
Cowrywise works by allowing users to set savings goals and make automatic contributions towards those goals. 
As explained in the article, you can choose from various investment options, track your savings and investment progress, and access educational resources to improve your financial knowledge.
Is Cowrywise safe and secure?
Yes, as one of the Cowrywise users. I can say Cowrywise is the best bet for individuals who wants to save or invest their money.
This company protects its customers' funds and data by using an industry-standard security protocol and encryption.
Also, this microfinance bank had partnered with other licensed and legit financial institutions with the aim of providing secure investment opportunities for its customers.
What are the fees associated with using Cowrywise?
Cowrywise does not charge any fees for creating an account or setting up savings plans. However, there are fees associated with certain investment options, such as mutual funds. 
Can I withdraw my money from Cowrywise anytime?
Yes, you can withdraw your money from Cowrywise anytime. 
However, depending on the investment option you chose, there may be restrictions or penalties for early withdrawals.