buy and sell
How To Make Money In Real Estate Without Investment
Out of the many ways to make money in Nigeria with little to no investment, the real estate business is inclusive. Many people don't know this, and even some experienced real estate investors in Nigeria aren't aware of this fact. However, this article which talks about how to make money in real estate without investment will serve as an eye-opener to the many people who have no idea of this.
Before starting out to know how to make money in real estate without investment, let's see what real estate entails.
What Is Real Estate?
Real estate can be defined as land and any physical property or structures that are permanently attached to it, including buildings, houses, apartments, commercial properties, and other types of structures.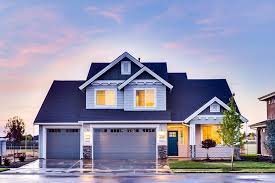 Real estate also includes the natural resources that come with the land, such as minerals, water, and crops.
 Real estate can be bought, sold, leased, and developed for a different kind of purposes, this includes but not limited to residential, commercial, and industrial uses.
 It is an important asset class in the economy and can provide opportunities for investment, development, and wealth creation for the people.
Importance Of Starting A Real Estate Business In Nigeria Today
Starting a real estate business in Nigeria is a lucrative venture and that aside, there are several reasons why it's important you consider it an option.
I have carefully analyzed 6 importance of starting real estate business in Nigeria:
1. Potential For High Returns
Not every business out there has the potential for high returns (profit) but with real estate, you'll have the potential to generate high returns, especially if the properties are bought and sold at the right time. 
As the demand for real estate continues to grow, investors can benefit from appreciation in the value of their properties, which will result in higher profits.
2. Diversification Of Investment Portfolio
The number two importance of real estate business is, it can provide a diversification of investment portfolio, which helps to spread the risk across multiple asset classes.
Also, Investing in real estate can be a hedge against inflation and other economic uncertainties which are likely to arise any moment.
3. Tax Benefits
Real estate offers many tax benefits and opportunities, this includes mortgage interest deductions, depreciation deductions, and capital gains tax exclusions. 
These benefits can help to reduce the amount of taxes that investors owe and increase their net income.
4. Cash Flow
In the real estate business, investors will have a steady stream of income in the form of rental income, which can be used to pay off mortgages, maintenance costs, and other expenses. Cash flow from real estate can be used to supplement retirement income or reinvested in other properties to grow the business thereby making cool amounts of money.
5. Control
In real estate you're provided with even greater controls over your investments as you choose which real estate properties to purchase, how to manage them as well as when to sell them for profit.
6. Tangible Asset
Unlike stocks and other product investments that may fluctuate in value, real estate investments are backed by physical assets that can be seen and touched.
Read Also: Top 7 Banks for Opening Small Business Account in Nigeria
Real estate is a tangible asset that can provide a sense of security to investors. 
Downsides Of Starting A Real Estate Business
Downsides are also referred to as disadvantages or Cons. Many businesses out there have their own downsides likewise real estate business.
However, some of the downsides of real estate business for people who would or have invested with money are as follow:
High Cost
Real Estate is not the kind of business you can start with small amounts if you truly want to venture into the real estate investment business. Millions of naira to billions is usually required.
It is a capital-intensive business, requiring significant upfront investments in properties, renovations, and other expenses.
Yet, there are ways on how to make money in real estate without investment.
This will be the next thing you'll learn after analyzing the downsides.
Better still, if you're in a hurry, you may need to scroll down to see the different ways on how to make money in real estate without investment but note, it's not recommended to scroll down without having enough insights on the downsides.
Market Fluctuations
Investors must know that real estate markets can be unpredictable, with fluctuations in supply and demand, interest rates, and economic conditions affecting property values.
Time Intensive
Unlike starting a real estate business without investments, starting with investments requires a significant amount of time and effort for you to research properties, manage them, and deal with tenants and other stakeholders.
Risk of Loss
Lastly, Real estate investments carry the risk of loss, especially if properties are not properly managed, or if there are unexpected costs or liabilities associated with them.
How To Make Money In Real Estate Without Investment In Nigeria
There are a few ways on how to make money in real estate without investment, the few ways as been carefully emancipated below:
1. Property Management
The number one way on how to make money in real estate without investment in Nigeria is to become a property manager in the business and earn residual income by managing properties for other peoples.
Your task as a property manager includes finding tenants to rent houses, handling maintenance requests, collecting rent and lots more.
Doing this will earn you a percentage of the monthly rent as your fee.
2. Real Estate Agent
Another way on how to make money in real estate without investment is to become a real estate agent.
Read: How To Get A Loan From First Bank In Nigeria With Or Without Collateral in 2023
As a real estate agent, you will earn income by helping people buy and or sell their properties.
Here, investing a dime in your money is not needed nor required. However, making money in this will require time and effort to build your network and find clients interested in purchasing the properties.
3. Real Estate Industry Blogging
 If you have a passion for real estate, you can start out as a blogger and write about various topics related to the real estate industry.
You can monetize your blog through advertising platforms e.g Adsense, affiliate marketing, or sponsored content.
Note: Making money as a real estate blogger could take time, but it is worth your time and efforts.
4. Airbnb Host
 If you have an extra room or a spare property, you may become an Airbnb host and rent it out to travelers. 
You can easily make money by charging rent and providing additional services such as cleaning, laundry, or food.
5. Real Estate Photography
If you're a skilled photographer, you can get hired and offer your photographing services to real estate agents and owners.
Real estate who are not skilled in photography will surely need to display the visual view of the house they want to sell or rent to their clients.
In this case, you can offer your services to real estate agents and property owners. You can take high-quality photos of properties and earn money per shoot.
Remember, although these methods don't require upfront investments in real estate, yet, they may require time, effort, and skills to make them profitable. 
Frequently Asked Questions On How To Start Real Estate Without Investment In Nigeria
Here are some frequently asked questions related to how to start real estate without investments in Nigeria and abroad today:
What Are Some Creative Financing Strategies For Real Estate Investing?
Some creative financing strategies for real estate investing include wholesaling, lease options, seller financing, private money lending, and crowdfunding.
 These strategies can help investors to acquire properties without using their own money or credit, and can provide opportunities for high returns.
How Can I Find Motivated sellers And Buyers For Real Estate Investing?
There are several ways to find motivated sellers and buyers for real estate investing, including online marketing, direct mail campaigns, networking, and referrals. 
However, It is important to have a solid marketing plan in place and to be persistent in reaching out to potential sellers and buyers.
How can I Manage My Real Estate Investments Effectively?
Effective management of real estate investments involves finding reliable tenants, maintaining properties, handling repairs and maintenance, collecting rent, and dealing with legal and financial issues.