According to the Statista research department, the total number of monetary financial institutions (MFI) in full operation in the United Kingdom as of May 2022 by country of origin is totalled at 357. However, in this article, I'll share tips on Top 10 Financial business Loan Banks and Companies in the UK in 2023.
List of Top 10 Financial Business Loan Banks And Companies In the UK In 2023
Without much Ado, let's quickly dive into the main "the top 10 financial business loan banks and companies in UK today
1. Capify
Capify is a UK based financial business loan bank and company which has been around as long as 2008 helping individuals in the UK to grow and sustain their businesses individually.
With Capify finance provider, you can get a loan that may range from £3,500 to as much as £500,000.
Related; Neteller Arbitrage Business: How To Make Money From Neteller Arbitrage Business In Nigeria
However, you should understand that the loan term ranges from 6 to just 10 months.
Legitimacy
This company is really having its headquarters in the UK and on popular companies or business reviews platform e.g. Capify etc, the Capify company had 5 / 5 ratings.
This only should make you believe the company is legitimate.
2. Boost Capital
The second on the list of top 10 financial business loan banks and companies in the UK today is Boost Capital Finance Provider Company.
This is a company located in the UK that is included in the most recommended financial institutions you should bank with.
Boost Capital allows borrowers to borrow a minimum sum of £3,000 to a maximum amount of £500,000, the typical APR is 2.5 each month.
Also, their loan term ranges from 4 to 18 months.
Banking with boost capital, fast funding is guaranteed, with minimal paperwork, get your loan approved within 24 hours provided you've followed every protocol to ensure you get the loan.
On Trustpilot, this company is also amongst the top rated banks with many customers giving stars ratings.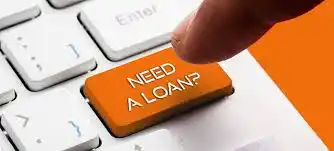 3. Funding Circle
Funding Circle is a peer-to-peer lender established in the United Kingdom (UK). This is a company that has been sprouting up in the United Kingdom for the past few years till date.
Banking with a funding circle will make you enjoy borrowing any amount from £5,000 up to £500,000.
Unlike those mentioned earlier, the funding circle loan term ranges from 5 months to as many as 5 years.
Is Funding Circle Real?
Funding Circle is real and one of the Top 10 Financial business Loan Banks and Companies in UK in 2023.
4. Government Start Up Loan
The government of UK loan is an easy to get loan with minimal paperwork.
This loan is aimed at people who are just starting out in their businesses and have the mindset of making their businesses grow over time.
With this government business start-up loan, you will not only be benefited from the loan but including the right idea needed to become successful in the business. 
The borrowable loan amount per individual ranges from £500 to £25,000 while the loan term also ranges from 1 to 5 years with a fixed 6% interest rate per annum.
5. Spotcap
Spotcap is yet another alternative and reputable finance provider located in the United Kingdom (UK). 
It's a company established in the year 2014 and since that time, they've recorded lending out over £90 million. 
Spotcap is amongst the newest financial business loan banks in the UK but strives to be included among the best in the country.
With spotcap, you can get loaned up to £25,000, 24.2% interest rate and can be borrowed for as long as 24 months.
Take for instance, you requested for a loan of £100,000 over 24 months (one year), at the rate of 24.2% and an interest rate of 1.4% fixed, you'll need to make a repayment of £109,332.
6. Fleximize
Fleximize is arguably one of the top 10 financial business loan banks and companies in UK as of this period.
This is a loan Institution that aims at making your business grow at the pace it needs to by offering a longer term for repayment and access to a maximum of £500,000 just like the previous banks mentioned above.
Related: Top 10 Financial Business Loan Banks And Companies In The USA
The longer repayment of 4 years could be the reason why you may need to get a loan from this company.
7. Iwoca
This company is one of the best financial institutions in the UK but offers relatively low prices when compared to others, you can only get access to a loan from £1,000 to £150,000 only.
Regardless of size, anyone can get a loan from iwoca provided the money needed is not beyond the sum of £150,000.
However, their loan term ranges from 0-6 months, this simply means all your outstanding loan must be repaid on or before the 6 months.
8. Ezbob
Ezbob company acts as a middleman between individuals who want to borrow money and the bank. They don't directly provide loans for customers.
Their loan term ranges between 1 to 12 months.
A lot of people also trust this bank thereby giving them 5 stars rating trustpilot.
9. Danske 
Danske- This is a financial institution different in operation to those mentioned earlier. 
How?
 the bank has no minimum or maximum loan amount and the interest rate is calculated daily and applied monthly.
Also, their loan term is 12 maximum.
The company rating on Trustpilot is 4 / 5.
10. Shawbrook Bank
When it comes to the highest lender, the best is given to shawbrook bank.
At least a borrower can a loan starting from £250,000 which is the highest amount some banks in the UK can lend out to an individual.
Also, borrowers can borrow up to the maximum sum of £25 million.
Conclusion 
The United Kingdom (UK) is a nation blessed with 100s of commercial banks and online banks where you can easily take a loan to invest in your business.
However, I have shared with you the very top 10 financial business loan banks and companies in the UK where you can easily get your loan with minimal requirements.
Do ensure you meet the possible requirements and your loan will be approved.