Finance apps
How To Delete, Close or Deactivate Your Kuda Bank Account Easily
The Kuda bank app has revolutionized the way people manage their finances by offering a convenient and efficient platform for banking operations. With Kuda, users can transfer funds and make payments at zero charges. Additionally, there is no minimum deposit requirement, allowing users to withdraw their entire balance if desired. However, there may be instances where you would like to delete, close, or block your Kuda bank account. In this article, we will explore various procedures and steps to guide you on how to close or deactivate your Kuda bank account easily
Canceling Subscription On Kuda Bank Before Deletion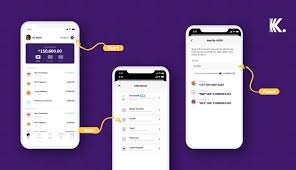 When closing your Kuda bank account, it is important to consider any subscriptions or services you may have activated on the app. 
It is crucial to cancel these subscriptions before proceeding with the account closure. 
Please note that manual cancellation of plans is not possible once they are activated, as they automatically renew. Furthermore, closing your account will result in the loss of any trial subscriptions you may have.
Read: How to open Kuda Bank account without BVN
The necessary steps and guidelines on how to close or deactivate your Kuda Bank account easily and cancel subscription on Android can be found below:
Sign in to the correct Google account associated with your Kuda banking app.

Tap on 'Menu.'

Select 'Subscriptions.'

Choose the specific subscription you wish to cancel.

Tap on

'Cancel Subscription

.'
You have successfully canceled the subscription.
Canceling Subscriptions on Apple Devices:
Tap on 'Settings' on your Apple device.

If

'Subscriptions'

is not immediately visible, tap on 'iTunes and App Store.'

Tap on your 'Apple ID.'

Scroll down to the

'Subscriptions'

page.

Select 'Kuda.'

Choose the subscription you wish to review.

Tap on

'Cancel

.'
If the 'Cancel' option is not available, the subscription has already been canceled.
For subscriptions made through the Kuda web page, sign in to the website or contact customer support for assistance in deactivating your subscriptions before closing your account.
How To Close or Deactivate Your Kuda Bank Account Easily
The following are the rightful guidelines on how to close or deactivate your Kuda Bank account easily and successfully:
Contact kuda bank customer care to request account deletion.

Send an email to help@kudabank.com, explicitly stating your desire to have your account deleted.
Once you have contacted Kuda through either of the above methods, you can also delete the app from your device by pressing and holding the app icon, then selecting the 'Uninstall' option.
Blocking Your Kuda Bank Account
Kuda Bank takes proactive measures to ensure the security of its users' accounts.
If any suspicious transfers or activities occur, the bank will block the account to protect against unauthorized actions.
Suspicious activities often involve the transfer of large sums of money.
To block your Kuda bank account, you can follow these steps:
Contact the customer care service for further instructions on how to block your Kuda bank account.

In case of a lost ATM card or any other issues with your account, you can easily block your account for enhanced security.
 or call their helpline for a swift response.
FAQs On How To Close or Deactivate Your Kuda Bank Account Easily
Below are some frequently asked questions on "How To Close or Deactivate Your Kuda Bank Account Easily":
How do I open a Kuda bank account?
To open a Kuda bank account, you can download the Kuda app from the Google Play Store or Apple App Store. 
Follow the registration process, which usually involves providing your personal information and verifying your identity. Once your account is verified, you can start using Kuda for your banking needs.
Is Kuda Bank safe?
Yes, Kuda bank is designed with robust security measures to ensure the safety of users' funds and personal information. 
The app uses encryption and other security protocols to protect data and transactions. 
Also, Kuda is licensed and regulated by the Central Bank of Nigeria (CBN), which provides oversight and ensures compliance with banking regulations.
Can I deposit money into my Kuda bank account?
Yes, you can deposit money into your Kuda bank account. 
The app supports various deposit methods, including bank transfers, mobile money transfers, and cash deposits through Kuda's partner agents or designated locations. 
You can find the specific instructions for making deposits within the Kuda app.
Are there any fees or charges associated with Kuda bank?
Kuda bank does not charge any fees for basic banking operations such as transfers, withdrawals, or account maintenance. 
However, there may be charges for certain premium services or additional features.
It's advisable to review the fee schedule provided by Kuda or contact their customer support for detailed information on any charges that may apply.
How can I transfer money using Kuda bank?
Transferring money using Kuda bank is straightforward. Within the app, you can select the "Transfer" option and provide the necessary details, such as the recipient's account number and bank. 
You can also save frequently used beneficiaries for easy access in the future.
Kuda supports both intra-bank transfers (within Kuda) and interbank transfers (to other banks).
Can I use Kuda bank for international transactions?
Currently, Kuda bank primarily focuses on domestic transactions within Nigeria. International transactions such as sending money abroad or receiving funds from foreign countries may not be available through the Kuda app. 
It's recommended to reach out to Kuda's customer support for more information on international banking services.
What should I do if I lose my Kuda bank card?
If you lose your Kuda bank card, you should immediately contact Kuda's customer support or use the app to block the card. 
They will guide you through the process of reporting the lost card and potentially issuing a replacement. 
Blocking the card will prevent unauthorized access and protect your account from fraudulent activities.