Crypto apps
How To Start Investing In Bitcoin In Nigeria 2023
Bitcoin is the most popular among the cryptocurrencies, yet, despite being so popular, many people have only heard of it but really know nothing about it. Even though Bitcoin has been in Nigeria for many years ago, I knew nothing about it until 2015. Bitcoin is a game changer for a lot of people who were able to make use of the opportunity by investing in it earlier. The fear of many people is that Bitcoin could be another scamming strategy used by fraudsters but fortunately today, most of the people who invested in it have turned millionaires today. However, if you want to take a bold step in investing in Bitcoin today, I've provided you with this article to guide you on how to start investing in Bitcoin in Nigeria 2023 easily without falling victim to fraudsters disguised as real companies.
What is Bitcoin?
Bitcoin is one of the digital currencies that are not decentralized by any government. This means the government has no power over it, unlike the local currencies like Naira, Dollars, Yuan, and a lot more.
This digital currency (Bitcoin) was created purposely to make it easier to easily go cashless while having enough to spend digitally.
Bitcoin Legitimacy (Is Bitcoin Legit)?
Bitcoin is indeed a legal currency, yet, some governments have banned their citizens from using it.
However, in Nigeria, the federal government hasn't made any policy that would restrict citizens from using it.
So, we could say Bitcoin is a legal currency in Nigeria because the government filed no suit against it.
According to a post made by cointelegraph.com, the Nigerian government is set to pass a bill recognizing Bitcoin and cryptocurrencies in the country.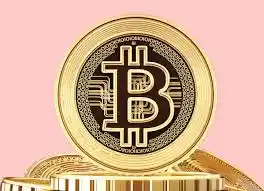 What You Can Buy With Bitcoin
Bitcoin digital currency can be used to buy countless things but just to mention a few, below are some of the things you can buy with Bitcoin easily:
1. Watches
You can purchase luxurious watches from some watch brands that accept payment with either Bitcoin or cash.
2. Microsoft Products
If you're buying any Microsoft product, you can now pay without cash or bank transfer. Microsoft allows payments using Bitcoin.
3. Medication
Some online medication stores now accept Bitcoin as a means of payment e.g Viagra and Modafinil now accept bitcoin and some other digital coins as a means of payment.
4. Insurance
Whether you want car insurance, or business insurance, whatever the type of insurance it may be, you can also pay in Bitcoin to some insurance companies that accept it.
5. Charity Donations
With your Bitcoin, you may decide to make a donation to charity. GiveCrypto is one of the non-profit organizations that allows anyone to donate in Bitcoin.
What's The Cost Of Investing In Bitcoin In Nigeria?
Before moving ahead to learn how to start investing in Bitcoin in Nigeria, let's quickly see the cost of Investing in Bitcoin in Nigeria.
Also Read: Best Apps for investing & Making money in Nigeria
In Nigeria, the cost at which you can invest in Nigeria is very low making it easier for almost everyone to be a partaker in the opportunity. Anyone can start with as little as five hundred Naira (N500) depending on the crypto exchanging platform you're using e.g Luno platform.
However, it's highly recommended you don't invest with that amount, instead, you should invest at least ten thousand nairas (N10,000) and beyond. This will yield a more positive result over time.
How To Start Investing In Bitcoin In Nigeria In 2023
Ready to learn how to start investing in Bitcoin in Nigeria today?
If yes, kindly follow the provided steps and guidelines in this article.
To start investing, the first step needed to take is to choose a Bitcoin (cryptocurrency) wallet. This cryptocurrency wallet is where your coins would be stored.
You may choose any crypto wallet to save your bitcoins, however, some of the best are as follow: 
Binance (Popular)

Coinbase

Bundle

Reminato

Trust wallet

Paxful

Bundle etc.
You might have possibly come across any of the listed above, but Binance is deemed to be more recognized than others.
The second step in this article- how to start investing in Bitcoin in Nigeria is choosing where you are going to buy your Bitcoin. Where you can purchase your bitcoins could be divided into two.
Cryptocurrency Trading platforms

CryptoCurrency brokers.
With Crypto Currency Trading Platforms have different methods for making payments while cryptocurrency brokers usually offer payment directly by bank transfer or debit card payment to users.
In this step, we're going to use Binance as a core focus here because it's the most popular and largest crypto exchange in the world.
As mentioned earlier, you can start trading with as little as N500 but preferably, you should start if you have at least N10,000.
To get started, go to the Binance platform through this link, once you get there create an account by signing up using the registration form available on the website.
After successful registration, you may be automatically redirected to your Binance dashboard, if not, kindly log in after the registration.
While in your Binance dashboard, you shall see an option to deposit money in your Binance wallet, follow the prompts by providing all requirements.
Once the money is successfully deposited in your Binance wallet, then you can choose to invest a certain amount e.g invest N10,000 in Bitcoin.
How To Find And Invest In BTC
While on the Binance website, make use of their search box to search for "Bitcoin", most Nigeria investors would trade bitcoin against the dollar, so in the search box ensure you search for "BTC/USD, once you see Bitcoin on display then select "buy" and enter your stake and the money in your wallet will be deducted.
Conclusion On How To Start Investing In Bitcoin In Nigeria
I'm thrilled you've read the article to the end, however, if you still have any questions regarding how to start investing in Bitcoin in Nigeria, kindly drop them in the comment section below this article, thanks.