If you have decided to deactivate, close or delete your MTN Momo account, you need not worry. Deactivating, closing, or deleting your MTN Momo is not as complicated as it might seem. This article entails the needed instructions on how to deactivate, close or delete your MTN Momo account easily and it's essential you follow it if you really need to get your account closed down ASAP.
Before you dive into known how to deactivate, close or delete your MTN Momo account, make sure you've taken care of these few things:
No Outstanding Loan: First things first, ensure that you don't have any outstanding loans on your MTN MoMo account. 
If there are any, it's better to clear them before carrying out the deactivation process. That is one of the things that can hinder you from getting your account closed.
Keep your ID: You'll need the ID that you used for registering your MoMo account. So, ensure you double-check that you've got it within reach.
Reason for Deactivation: There may be hundreds of reasons why individuals may want to close their MTN Momo account. Since you are one of those individuals, you would need to provide some reasons as they would like to know why you're parting ways with them. 
Have at least one tangible reason in mind before you proceed.
Mobile Phone and MoMo SIM Card: Well, this one's pretty obvious, but just a friendly reminder – you'll need your mobile phone and the Mobile Money SIM card that's associated with the account.
Have you gotten all that sorted? If you answered "Yes", Great! Now let's dive into 
knowing how to deactivate, close or delete your MTN Momo account.
How to deactivate, close or delete your MTN Momo account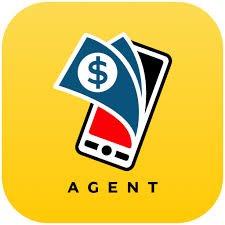 Below are the instructions you will need to follow:
Pay a Visit to the Nearest MTN Branch
Head over to any nearby MTN branch – don't worry, they're usually not too hard to find. 
MTN has an extensive network of branches to serve its customers conveniently. 
Read: How to deactivate, close or delete your Union Bank mobile app and Internet banking account
Once you're there, just look around for the Mobile Money customer service center. It's usually quite prominently displayed.
Get Some Assistance
Once you get to the nearest MTN branch, approach any of the officials at the MoMo customer service center and let them know what you're there for. 
MTN's customer service representatives are well-trained to handle various inquiries and requests, including account deactivation. 
Simply tell them that you'd like to delete or deactivate your Mobile Money account.
Provide Necessary Details
The MTN staff you meet may be the one to guide you through the process and may ask for some details to verify your identity. 
This is where your ID card comes into play. 
Hand it over to them as they'll need to confirm that you're the rightful owner of the MoMo account.
Payment Review and Assessment
As part of the process, they'll check if there are any outstanding payments or dues on your account. 
This is just a routine review to ensure everything is settled before they bid you farewell. 
MTN takes its financial obligations seriously, and it's essential to have any pending transactions cleared before deactivating the account. 
Once the review is successfully completed, then your account will be closed immediately.
FAQs On How to deactivate, close or delete your MTN Momo account
Here are some frequently asked questions on how to deactivate, close or delete your MTN Momo account with answers:
What is MTN MoMo?
MTN MoMo, short for MTN Mobile Money, is a mobile financial service offered by MTN, one of the leading telecommunications companies in various countries. 
It allows users to perform a wide range of financial transactions, such as sending and receiving money, paying bills, buying airtime, and more, using their mobile phones.
How can I register for MTN MoMo?
To register for MTN MoMo, you need to visit an MTN branch or an authorized MoMo agent. 
You will be required to provide a valid identification document (ID) and other necessary personal information for registration. 
After completing the registration process, you'll receive a MoMo SIM card and a unique Mobile Money PIN to access your account.
Can I use MTN MoMo without an MTN SIM card?
No, MTN MoMo is directly linked to an MTN SIM card. 
To use the service, you must have an MTN SIM card registered in your name. The MoMo SIM card is separate from your regular voice and data SIM card but is linked to the same mobile number.
What transactions can I perform with MTN MoMo?
With MTN MoMo, you can perform a variety of transactions, including:
Sending money to other MoMo users.

Transferring money to non-MoMo users.

Paying utility bills and other services.

Buying airtime and data bundles.

Withdrawing cash from authorized MoMo agents.

Making online payments for goods and services.
How secure is MTN MoMo?
MTN takes the security of its MoMo service seriously. 
The platform is designed with multiple layers of security, including PIN verification for every transaction and encryption to protect users' sensitive data.
 Additionally, MTN encourages users to keep their MoMo PIN confidential and avoid sharing it with anyone to prevent unauthorized access to their accounts.
Can I link my bank account to MTN MoMo?
Yes, in some regions, MTN MoMo offers a service called "MoMo Pay with Bank Account." 
It allows you to link your bank account to your MoMo wallet, enabling seamless transfers between your bank account and MoMo account.
 This feature enhances convenience and expands your financial capabilities.
How can I deactivate my MTN MoMo account?
If you wish to deactivate your MTN MoMo account, follow these steps:
Visit any nearby MTN branch or authorized MoMo agent.

Approach the Mobile Money customer service center.

Inform them that you want to deactivate your MoMo.