Updates & happenings
How To Get Facebook Profile Blue Check Verification in Nigeria and Make Money On Facebook
How To Get Facebook Profile Blue Check Verification in Nigeria and Make Money On Facebook
Getting verified on Facebook can be a significant milestone for individuals and businesses alike. The Facebook blue checkmark badge not only proves the authenticity of your profile but also boosts or enhances your credibility in the eyes of your audience. 
However, because of many requests from people, I have decided to write about how to get a Facebook profile blue check verification in Nigeria and make money on Facebook.
Recently, Facebook has allowed every interested user to get his or herself a verified blue check just with a certain amount. It comes so cheap and anyone can easily afford it.
I know of a person who just got his. Interested in getting yours now?
If Yes, read this article.
Before we go in-depth on how to get Facebook profile blue check verification in Nigeria and make money on Facebook, let's see the cost of getting Facebook check verification.
What is The Cost Of Getting Facebook Check Verification?
It's not that getting verified on Facebook and Instagram used to be free but now, it has been revolutionized. The Facebook check verification is going to cost around $12 a month. 
That is approximately $144 yearly (12 months).
Now, let's go deeper into how to get Facebook profile blue check verification in Nigeria and make money on Facebook in 2023.
How To Get Facebook Profile Blue Check Verification in Nigeria and Make Money On Facebook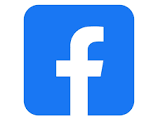 Here is the step-by-step guide to getting your Facebook checkmark successfully today:
Choose the Type of Account to Verify
When applying for verification, you can choose between a Facebook profile or a Facebook Page. 
If you're logged in, the application form will automatically display the eligible Pages you can apply for verification. 
For profile verification, you'll need the profile's URL to carry out the process.
Confirm Your Authenticity
To prove that you are who you claim to be, you'll need a valid piece of identification. Facebook accepts various forms of identification, including:
Driver's license

Passport

National identification card

Tax filing

Recent utility bill
Establish Your Notability
In this section of the verification application, you need to demonstrate the notability of your account. 
Provide basic information such as the category your account falls under and the region where it is most popular. 
Read: How To Get Twitter Blue Check Verification in Nigeria and Make Money On Twitter
You can also fill in optional fields like audience demographics and alternative names your brand may use.
Pay The Facebook Profile Blue Check Verification
Here, you will need to pay for the Facebook profile blue check verification. 
As said earlier, the cost of getting a Facebook profile blue check costs not less than $12 per month and approximately $144 yearly. 
Choose your payment method and follow the prompts to make the payment immediately.
 Wait for Facebook's Review
After submitting your verification application and the payment of $12 has been made, Facebook will review your request, which can take anywhere from 48 hours to 45 days. 
After the review, your Facebook blue badge will go live on your profile.
How To Make Money On Facebook
Facebook, with its massive user base, offers numerous opportunities to make money online. 
Whether you're looking to sell products, offer services, or explore various revenue streams, this guide will show you the many ways you can leverage Facebook to boost your income.
Sell Products
Facebook Marketplace: One of the most straightforward ways to make money on Facebook is by selling products on Facebook Marketplace. 
This platform allows you to list items for sale, connect with potential buyers in your local area, and complete transactions seamlessly. 
Facebook Shops: For businesses and entrepreneurs, Facebook Shops provides a dedicated space to showcase and sell your products. 
You can customize your shop's layout, add product listings, and even integrate with e-commerce platforms like Shopify. 
It's an excellent way to reach a broader audience and boost your online sales.
Sell Services
Freelancing: Facebook groups and pages related to freelancing and gig work are abundant. 
Whether you're a writer, graphic designer, web developer, or offer any other service, you can join relevant groups and advertise your skills. 
Respond to job postings and engage with potential clients to secure freelance projects.
Consulting and Coaching: If you're an expert in a particular field, consider offering consulting or coaching services. Create informative content to establish your expertise, and use Facebook to connect with clients interested in your guidance. 
You can conduct one-on-one sessions or host webinars to share your knowledge.
Grow Marketing & Sales Funnels
Facebook Ads: Facebook's advertising platform is a powerful tool for businesses to reach their target audience. 
You can create and run ads to promote products, services, or even your brand. 
By optimizing your ad campaigns and targeting the right demographics, you can drive traffic and generate sales.
Lead Generation: Use Facebook to build your email list and generate leads. 
Create valuable content such as ebooks, webinars, or templates, and promote them through targeted ads. 
Capture user information and nurture leads through email marketing to convert them into paying customers.
Grow Affiliate & Referral Programs
Affiliate Marketing: Join affiliate programs related to products or services you're passionate about. 
Share affiliate links on your Facebook page, group, or profile. When someone makes a purchase through your link, you earn a commission.
 Be transparent about your affiliate relationships to build trust.
Referral Programs: Many businesses offer referral programs that reward you for bringing in new customers. 
Share these programs with your network and encourage referrals. 
Read: How To Get Instagram Blue Check Verification in Nigeria and Make Money On Instagram
Ensure you follow the program's guidelines for tracking and receiving your rewards.
Earn Sponsorship & Advertising Revenue
Influencer Marketing: If you have a substantial following on Facebook, you may qualify as an influencer. 
Brands are willing to pay influencers to promote their products or services. Collaborate with companies whose values align with yours and negotiate sponsorship deals.
Facebook Page Monetization: Facebook has introduced ways for eligible page owners to earn money directly from their content. 
This includes in-stream ads, brand collaborations, fan subscriptions, and merchandise sales. 
To access these features, you need to meet specific criteria and apply for monetization.
Earn Money With Video In-Stream Ads (Facebook Reels)
Facebook Reels: Similar to other short video platforms, Facebook Reels allows you to create and share short, engaging videos. 
You can monetize your Reels content through in-stream ads. 
Facebook will display short ads in your videos, and you'll earn a share of the revenue generated from those ads. Consistent and engaging content can attract a broader audience and increase your earnings.
Make Money as a Page Admin
Content Creation and Management: If you manage Facebook pages with a significant following, you can offer your services to other businesses or individuals looking to grow their online presence.
Create and curate content, engage with the audience, and optimize the page's performance. Charge a fee for your expertise in page management.