You probably might have known that the Okash loan app is a popular mobile application that provides instant microloans to individuals in need of financial assistance. It is primarily designed to offer quick and convenient access to small loans, primarily for personal or emergency purposes. The app aims to simplify the borrowing process by eliminating lengthy paperwork and traditional loan application procedures. In this article, I'll enlighten you on how to close, delete or deactivate your Okash loan account easily.
How to Close, Delete or Deactivate your Okash Loan Account Easily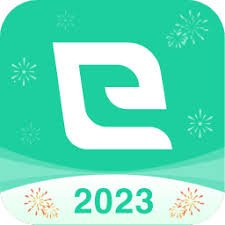 You may not want to continually borrow money on the Okash loan app and the best way to prevent yourself from the borrowing temptation may be to totally get rid of your Okash account. 
This can be achieved by closing, deleting or deactivating your Okash loan account.
The process of closing your account is similar to other loan app written about earlier. 
The best and fastest way on how to close, delete or deactivate your Okash loan account easily is to follow the instructions stated in this article. 
Below are the necessary steps to follow to ensure your Okash loan account is deactivated:
Open your email application on your phone

Send an email to Okash loan customer care representative. The customer care email address information can usually be found on their official website or within the Okash app itself.

In the subject line of the email, clearly make your request to close, delete, or deactivate your Okash account known.

In the body of the email, provide your account details, such as your registered email address or mobile number associated with the Okash account. This will surely help them find your account quickly.

Tell them about the possible reasons why you want to close, delete, or deactivate your account. It's not mandatory to provide a reason, but it can help the company improve its services.

Request confirmation of the account closure, deletion, or deactivation in the email. This ensures that you have a record of your request and any subsequent communication regarding it.

Review the email for accuracy and completeness, ensuring that all necessary information is included.

Click "Send" to deliver the email to Okash's customer support team.
Read Also: Opay Products And Services, Opay Fees, Opay Registration Process, Opay Customer Support, Opay Investment
Once this email is successfully delivered, you should expect your Okash loan account to be deactivated within 24 hours.
FAQs On How to Close, Delete or Deactivate your Okash Loan Account Easily
Below are some frequently asked questions on How to Close, Delete or Deactivate your Okash Loan Account Easily with their answers:
Read: How to Close, Delete or Deactivate your 1xbet Account Easily
How does Okash determine loan eligibility?
Okash assesses loan eligibility based on various factors, including credit history, income level, repayment behavior, and other relevant data. 
The app uses data analytics and algorithms to evaluate creditworthiness and determine if a borrower qualifies for a loan.
What are the loan amounts offered by Okash?
Okash offers small loan amounts that usually range from a few hundred to several thousand units of local currency. The specific loan amount you qualify for depends on your creditworthiness and other factors assessed by Okash.
What is the repayment period for Okash loans?
The repayment periods for Okash loans are relatively short, usually ranged from a few days to a month. 
The loan terms and repayment period may vary depending on the specific loan offer and your agreement with Okash.
How can I repay my Okash loan?
Okash provides various repayment methods for convenience. 
The app also sends reminders and notifications regarding your repayment due dates.
Are there any fees or interest charged on Okash loans?
Yes, Okash charges interest and fees on the loans it provides. 
The interest rates can be relatively high compared to traditional banking loans due to the convenience and speed offered by the app. 
It's highly crucial to carefully review the loan terms, including the interest rates and fees, before accepting any loan offers.
Can I extend the repayment period for my Okash loan?
Okash may offer loan extensions or renewals in certain cases. 
However, the availability of such options and associated terms depends on Okash's policies and the specific loan agreement. It's best to contact Okash customer support for assistance regarding loan extensions or renewals.
What happens if I can't repay my Okash loan on time?
Failing to repay your Okash loan on time may result in additional fees, penalties, or negative impacts on your credit history.
 It's crucial to consider your repayment capabilities and ensure you can comfortably repay the loan within the agreed-upon timeframe.
 If you anticipate difficulties in repayment, it's advisable to contact Okash customer support as soon as possible to discuss potential solutions.
Wrapping Up
To wrap it up, Okash loan app offers a convenient and accessible platform for individuals in need of quick financial assistance. 
With its user-friendly interface, streamlined application process, and fast loan approvals, Okash aims to provide instant microloans for personal or emergency purposes. 
However, it's quite essential to use Okash responsibly and consider the interest rates, fees, and repayment terms associated with the loans.
If you need to close, delete, or deactivate your Okash account, the best and fastest method is to contact them directly via email. Similarly, if you want to reactivate your Okash account, reaching out to their customer support is the recommended approach.